Newt Gingrich Slams Mueller's Special Counsel A Month After Calling Him A 'Superb Choice'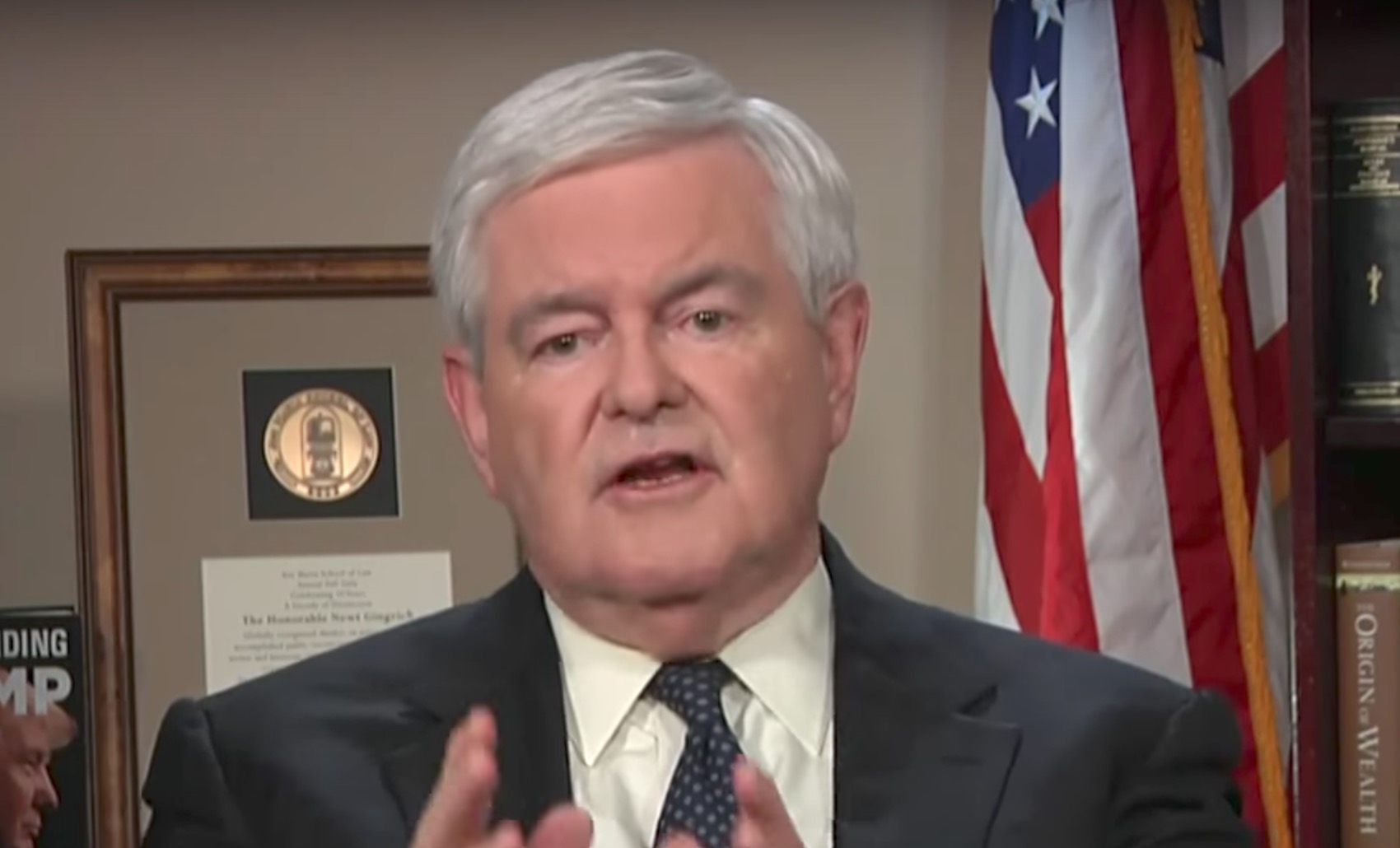 Newt Gingrich, a firm believer in absolutely nothing, took to Twitter Monday morning to slam special counsel Robert Mueller and his investigation into Russian meddling in the 2016 election.
Republicans are delusional if they think the special counsel is going to be fair. Look who he is hiring.check fec reports. Time to rethink.

— Newt Gingrich (@newtgingrich) June 12, 2017
The former House speaker questioned whether Mueller's probe would be "fair," apparently given the campaign donations made by those hired to conduct the investigation — "time to rethink," Gingrich said.
But that was the same Gingrich that lauded the appointment of Mueller to special counsel in a tweet last month:
Robert Mueller is superb choice to be special counsel. His reputation is impeccable for honesty and integrity. Media should now calm down

— Newt Gingrich (@newtgingrich) May 18, 2017
The tweet was ostensibly in response to outrage over the firing of FBI director James Comey, who was overseeing the probe into President Donald Trump's campaign and its ties to Russia.
Gingrich praised Mueller for his "impeccable" reputation, and "honesty and integrity," adding the "[media] should calm down."
The former congressman, who advises Trump, called on Sunday for Congress to abolish the special counsel, after Comey told lawmakers in his hearing last week that he had leaked memos of his conversations with the president to the press in the hope that it would spawn an independent counsel.
"I think Congress should now intervene and they should abolish the independent counsel, because Comey makes so clear that it's the poison fruit of a deliberate manipulation by the FBI director leaking to the New York Times, deliberately set up this particular situation," Gingrich said in recent radio interview. "It's very sick."
[image via screengrab]
—
Follow Aidan McLaughlin (@aidnmclaughlin) on Twitter
Have a tip we should know? [email protected]
Aidan McLaughlin - Editor in Chief