NY Daily News, Newsday, and NYT Investigating Past Work by Writer Whose Sourcing Is Now Being Questioned (UPDATED)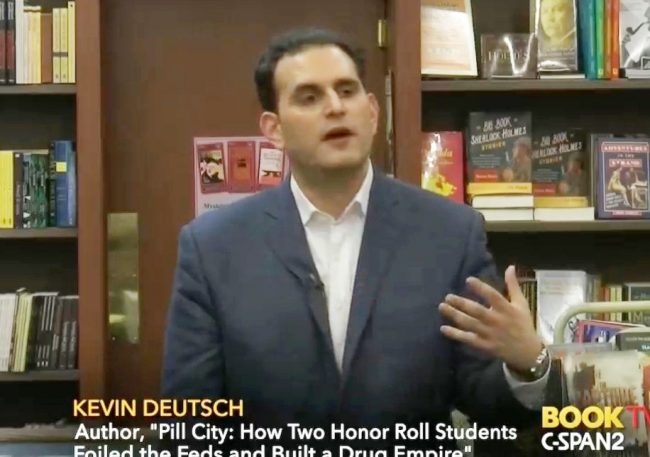 An exclusive at iMediaEthics says that things are getting even worse for Kevin Deutsch, so before this blows up even more, let's go over what's happened so far.
The reporter's work at Newsday and The New York Times has been under review for a few weeks now, due to major questions about his sourcing practices. The discrepancies were originally flagged by the Baltimore Sun, which led to the first two outlets questioning him, and now, according to iME, the New York Daily News is reviewing all 572 of Deutsch's pieces for them, too.
iMediaEthics has been following the story of Deutsch and "what appear to be non-existent sources." They discovered that a source Deutsch claimed as being a co-worker of Orlando night club shooter Omar Mateen never even worked for the company Deutsch claimed.  Another source identified by Deutsch as a "classmate" and "childhood friend" of the shooter was revealed by the site to have attended school in an entirely different district.
After other outlets began questioning Deutsch's past work, the Times added an Editor's note to a piece by Deutsch:
The Times conducted a detailed review of the fentanyl article. The main facts and thrust of the article, including the official data and quotes from the authorities, were confirmed. However, after extensive reporting efforts, The Times also has been unable to locate or confirm the existence of two people who were named and quoted: Jeffrey Sheridan, described as a resident of Oyster Bay, N.Y., who works as addiction counselor and whose 34-year-old nephew died from a fentanyl overdose on Staten Island in 2015; and Andrew Giordano, described as a 26-year-old resident of Prospect Heights, Brooklyn, who overdosed on a fentanyl-heroin mixture.
Deutsch, as noted by iME and the Times, maintains that his sourcing is all accurate.
"But he has not been able to put the Times in contact with either source, or to provide any further material to corroborate the account," said the NYT Editor's note. "At this point, editors have concluded that the Times cannot vouch for the accuracy of those sources, and that material has been removed from the online version of the article."
Similarly, iMediaEthics's Sydney Smith noted Deutsch "provided no evidence to iMediaEthics to support this claim of accuracy and good faith."
[image via screengrab]
——
UPDATE — 3:34 p.m. EST:
An earlier version of this piece indicated that the Times's Editor's note was from yesterday. That note was added to the piece on February 24.
UPDATE — 12:14 p.m. EST, March 7:
Deutsch wrote a defense in The Observer titled, "The Truth is on My Side." In it, he alleged that the claims against him are retaliatory, writing, "Write a story that upsets the wrong people, and they will go to any length to try to ruin you."
He wrote this:
Editors at Newsday, the Daily News and the New York Times all recently launched reviews of stories I wrote for them, following questions raised in an inaccurate article the Baltimore Sun published about my new nonfiction book Pill City: How Two Honor Roll Students Foiled the Feds and Built a Drug Empire. In it, I tell the explosive true story of how drugs stolen by gang members in Baltimore during the April 2015 riots led to a wave of fatal pill and heroin overdoses and reveal how two tech-savvy teenagers — partnered with the Black Guerrilla Family gang— formed a major drug dealing organization responsible for a wave of killings in Baltimore and across the U.S. … These journalists' problem with my work: I dared question the government's official story—and their newsrooms' misguided assumptions—about what happened during and after the riots.
Read his defense — in which he also alleges he faced death threats for his reporting — here.
Have a tip we should know? tips@mediaite.com