NY Times Report Calls Out Wounded Warrior Project for Excessive, 'Lavish' Spending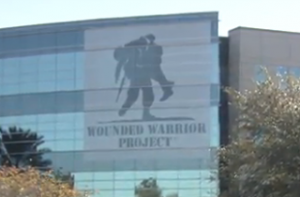 Today, The New York Times released a damning report on the renowned Wounded Warrior Project, accusing the organization of lavish overspending. The charity was founded a little over a decade ago to give back to veterans and has seen tremendous growth in its finances and personnel.
After conducting interviews with four dozen former and current employees, the Times reports that much of the financial growth has gone to fund "travel, dinners, hotels and conferences that often seemed more lavish than appropriate" to the tune of "millions a year." 40% of the charity's 2014 donations were spent on overheard. That 40% equals $124 million.
One of the best lines came when reporter Dave Philipps stated, "The organization has also spent hundreds of thousands of dollars in recent years on public relations and lobbying campaigns to deflect criticism of its spending."
All of this is especially disquieting when the organization's methods of maintaining their financial dominance are revealed. A major part of their strategy includes "a tough stance" on terminations. Former supervisor William Chick recalled being fired for his hesitancy to fire a veteran who was recovering from an amputation and a self-imposed stint in a psychiatric ward's suicide watch program.
The terminated vet, Jesse Longoria, said he fell into a depression after being fired, but also that he ultimately felt relief. For his part, Chick said much of the same, noting that he had watched the organization shift focus from helping veterans to raising money during the time that he worked there.
Longoria reported feeling guilty when he saw a child bring in a piggy bank to make a donation and a mother donate part of her son's life insurance after he was killed in Afghanistan.
"It got under my skin, started eating at me. I knew where the money was going to. It seemed to me like it was a big lie," he said.
[image via screengrab]
For more from Lindsey, follow her on Twitter.
Have a tip we should know? tips@mediaite.com