NYT Issues Correction After Bari Weiss Uses 'Antifa' Account Run By Alt-Right Trolls to Prove Left is Intolerant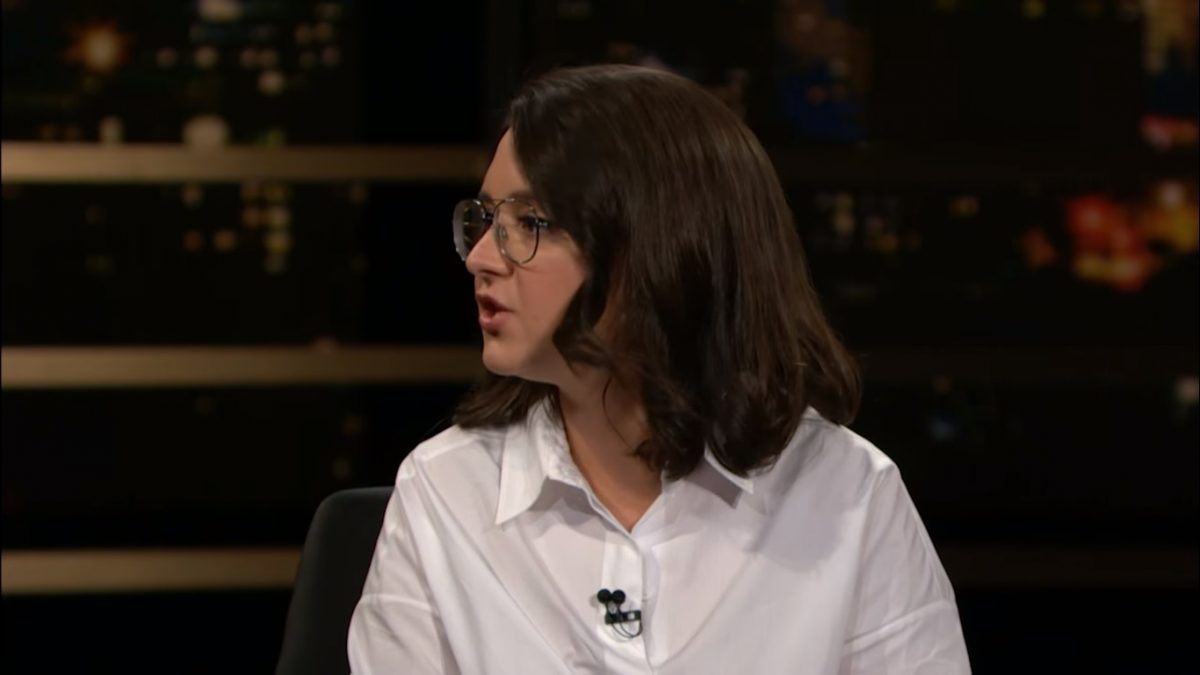 New York Times opinion writer Bari Weiss — a self-described Iraq War-supporting "outspoken Zionist" — took a narrative from the alt-right in her newest column, and used Tweets from a phony account in order to do it.
The op-ed, which suggests the political left is intolerant and does not believe in free speech on campus "at all," used two tweets from a fake "Antifa" account run by online trolls to prove that young leftists were attacking new-right personality Dave Rubin for being anti-LGBTQ, despite the fact that he is gay.
Weiss wrote the following regarding Rubin's experience with college activists:
"[Leftists] seem to believe that the real cause for concern are the secret authoritarians passing as liberals and conservatives in our midst. Among them: Dave Rubin, a liberal commentator who favors abortion rights, opposes the death penalty and is married to a man, yet is denounced as an 'Anti-L.G.B.T. fascist' and a 'fascist lieutenant' for criticizing identity politics."
Upon clicking on the links attached to the terms "Anti-L.G.B.T. fascist" and "fascist lieutenant," readers will find the parody account @OfficialAntifa is behind the claims — not an actual youth leftist organization.
bari weiss's latest column features stellar reporting on the "intolerant left," like these two hyperlinks, which go to tweets from a fake antifa account that buzzfeed debunked in may 2017

source: https://t.co/0ZtXFnVr1J pic.twitter.com/L3s8lowOMY

— Jack Crosbie (@jscros) March 7, 2018
Weiss isn't the first to fall for such troll accounts, as so many conservatives were duped by troll-run Antifa accounts that BuzzFeed News wrote a report discrediting the pages back in May 2017.
Given her history, it shouldn't surprise readers that this isn't even the first time the New York Times opinion section's most recent Wall Street Journal transfer was duped by the right-wing trolls. In a piece defending fellow-Zionist Ben "Arabs like to bomb crap and live in open sewage" Shapiro, Weiss described political organizer Joey Gibson as "just a conservative," which was an attempt at protecting the Daily Wire editor's reputation by suggesting leftists are simply accusing any ol' right-winger of racism.
However, a deeper dive into who and what groups Gibson associates himself with finds that he has explicit ties to the alt-right. The New Republic found Gibson posing with the white nationalist Identity Evropa group and allowing numerous alt-right figures to "to attend his events."
Wednesday's column comes on the heels of a remark last month for Weiss drew widespread criticism. In a Tweet, Weiss incorrectly called a U.S. born Olympian of Asian descent an "immigrant".
Weiss and the New York Times were contacted by Mediaite for comment on the error, but neither responded in time for publication. The writer did take to her personal Twitter account to issue an apology for the screw up:
I had missed @CraigSilverman's reporting on fake Antifa Twitter accounts and mistakenly linked to one in my piece. Mea culpa. The story has been corrected. https://t.co/hshV5HeP4m

— Bari Weiss (@bariweiss) March 8, 2018
[image via screengrab]
Follow the author on Twitter (@calebecarma).
Have a tip we should know? tips@mediaite.com