NYT's Kristof Concludes He's 'A Little Bit Racist' After Shooting Unarmed Black Men in Video Game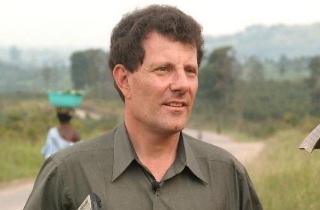 Nicholas Kristof, a white columnist for the New York Times, has a confession: He's "a little bit racist." It's a conclusion he came to after playing a first-person shooter video game wherein he found himself shooting unarmed black men more often than white men.
In the op-ed, titled "Is Everyone a Little Bit Racist?," Kristof ticks through some statistics demonstrating that white Americans are perceived by others in a more favorable way than black ones. One of those stats involves a University of Colorado study that had participants play the game and try to shoot different images of men either carrying a gun ("bad guys") or something else, like a bottle ("good guys"). Most players, black or white, were more likely to shoot the unarmed black men than the unarmed white men.
From Kristof's column:
I'm typical. The first time I took the test, years ago, I shot armed blacks in an average of 0.679 seconds while waiting slightly longer — 0.694 seconds — to shoot armed whites. I also holstered more quickly when confronted with unarmed whites than with unarmed blacks.

In effect, we have a more impulsive trigger finger when confronted by black men and are more cautious with whites.
We checked the game out ourselves (it's linked in Kristof's column). The instructions are simple enough: Players press "J" on their keyboard to shoot and "F" to holster. A series of images that last no longer than one second flash on the screen and once a black or white man appears, the player then presses one of the keys, depending on whether the man is armed or not. Players who fail to press the right key are docked points.
The problem: one second is not long enough to determine what one of the men is holding and simultaneously press the appropriate key. We flunked the whole thing. Maybe games just aren't for us.
The jury's out on whether we, too, are a little bit racist.
Some screen shots from the game: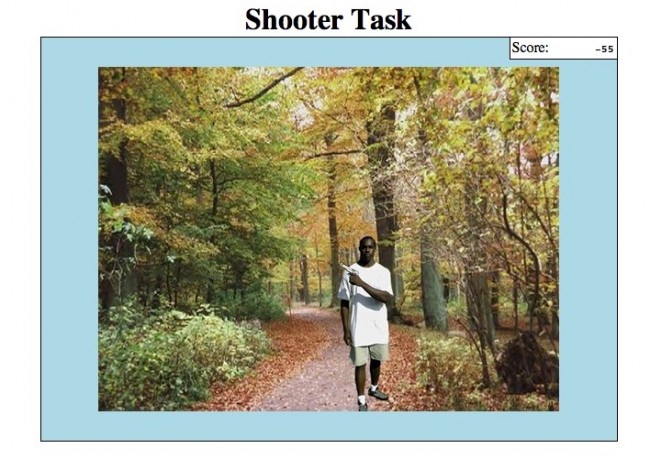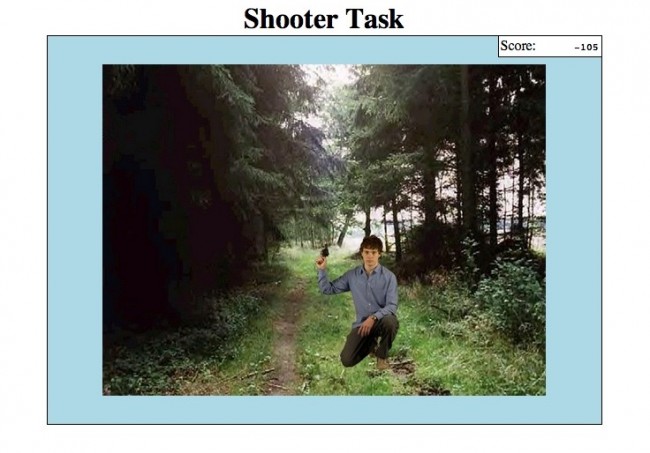 [Image via Twitter @NickKristof]
— —
>> Follow Eddie Scarry (@eScarry) on Twitter
Have a tip we should know? tips@mediaite.com