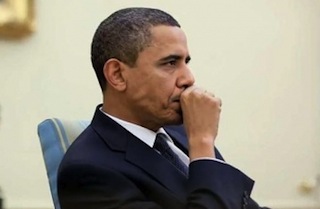 As rumored earlier on Monday, President Barack Obama enrolled this weekend in a health care plan through the Affordable Care Act federal exchange.
In what was admittedly a "symbolic" move, as the president receives health care from military physicians under the White House Medical Unit, Obama selected a "bronze plan," the least expensive of the three options. Obama made the selection while on vacation in Hawaii, though his staff signed him up in person in DC due to the "complicated nature of the President's case."
According to a White House source:
"The President is one of the 85 percent of Americans who gets his health insurance through his employer and, like previous Presidents, is privileged to receive health care from the military. The act of the President signing up for insurance coverage through the DC exchange is symbolic since the President's health care will continue to be provided by the military. But, he was pleased to participate in a plan as a show of support for these marketplaces which are providing quality, affordable health care options to more than a million people."
Today is technically the last day to enroll in an insurance plan for coverage to be effective on January 1 (consumers have until March 31 to enroll in order to avoid the paying the individual mandate penalty). However, the White House quietly extended the deadline 24 hours on Monday, in what could potentially have a "buffer" against any technological glitches in the final hours of 2013 enrollment.
[Correction: This post has been updated to reflect that the president did not sign up through a federal exchange.]
[h/t POLITICO / TIME]
[Image via White House]
——
>> Follow Evan McMurry (@evanmcmurry) on Twitter
Have a tip we should know? tips@mediaite.com