Of Course #Dotard Began Trending on Twitter After Kim Jong Un Used That Word on Trump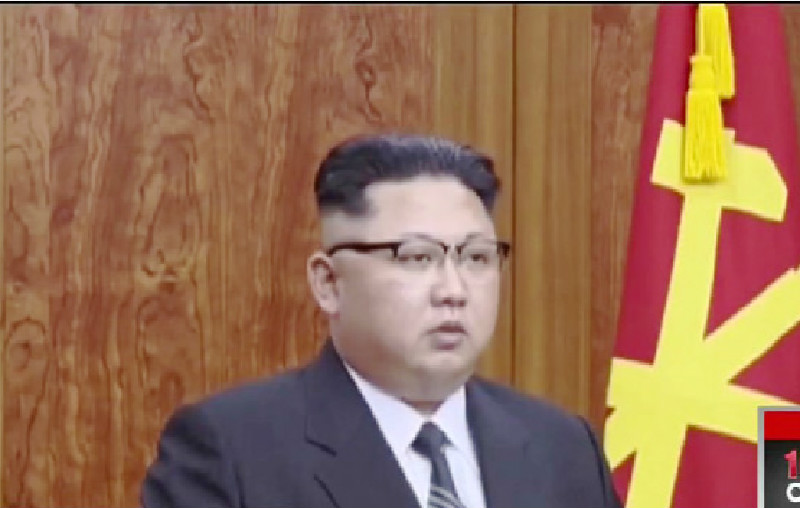 do·tard
/dōdərd/
noun
an old person, especially one who has become weak or senile.
Yep, let's just get that definition out of the way right now. In a positively unhinged and insane statement in response to President Donald Trump's fiery UN address, North Korean dictator Kim Jong-un said Trump was "mentally deranged" and a "gangster fond of playing with fire."
And, oh yeah, a "dotard."
It was pretty much a given that the internet would latch onto that word, considering how rarely it is used, and folks online didn't fail us as #dotard quickly became one of the top trending topics on Twitter.
Here's a sampling of what people had to say about the word:
North Korea called Trump a "dotard." Ha. (I had to look that one up.) #dword https://t.co/q8bIzzKp5A

— Andy Tarnoff (@AndyTarnoff) September 21, 2017
Had to look up the definition of #Dotard. It means an old person, especially one who has become weak or senile. Yikes. https://t.co/Rb4bjR1Z5E

— Melissa Colorado (@melissacolorado) September 21, 2017
Learned what "dotard" meant today. So, that's neat.

— Greg Lee (@abc7greg) September 21, 2017
I honestly, actually, had to look it up : #dotard pic.twitter.com/3JTnOpJv1C

— Fin Gomez (@finnygo) September 21, 2017
Hey @MerriamWebster – you KNOW the word of the day has to be dotard now, right?? #dotard #dotardinchief

— Eliza Orlins (@eorlins) September 21, 2017
Trump will never escape the #dotard moniker now! Who would think that Kim Jong-Un would be the one to give him an effective nickname.

— Roland Scahill (@rolandscahill) September 21, 2017
Heck, we even got a "Twitter Moment":
1) What is a dotard?
2) How do you say it in Korean?https://t.co/htR5tcBGlZ

— Twitter Moments (@TwitterMoments) September 21, 2017
[image via screengrab]
—
Follow Justin Baragona on Twitter: @justinbaragona
Have a tip we should know? tips@mediaite.com