O'Reilly Settled $32 Million Sexual Harassment Claim Month Before Signing Fox News Contract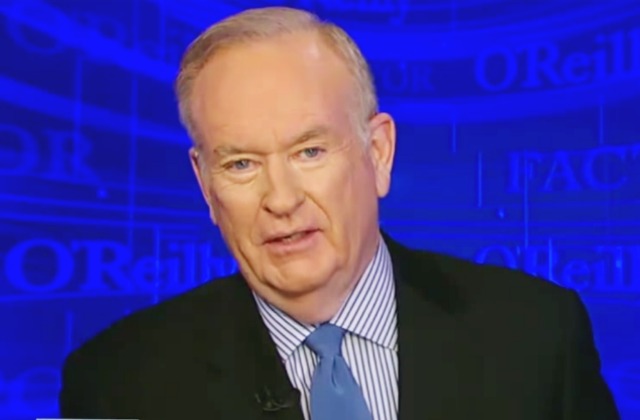 Earlier this year, conservative TV host Bill O'Reilly was ousted from Fox News following a sexual harassment scandal. Following reports that he had paid out millions of dollars to settle multiple allegations of sexual harassment, O'Reilly was pushed out from the network that he had made home for over 20 years, during which time he had become the biggest star in cable news.
According to a new report by the New York Times, a month prior to O'Reilly signing a new contract extension with Fox News that would pay him $25 million annually for four years, he reached a $32 million agreement with a network analyst to settle sexual harassment allegations. And it appears the network was aware of that deal when O'Reilly signed his contract.
Although the deal has not been previously made public, the network's parent company, 21st Century Fox, acknowledges that it was aware of the woman's complaints about Mr. O'Reilly. They included allegations of repeated harassment, a nonconsensual sexual relationship and the sending of gay pornography and other sexually explicit material to her, according to the people briefed on the matter.
Per this latest piece, Fox News apparently tried to contain this story and stand by O'Reilly despite this coming to a head just months after Roger Ailes was pushed out as chief of the network over his long history of sexual harassment and misconduct. It was during this time that Megyn Kelly had decided to leave Fox News, so it appears the Murdochs wanted to retain their biggest star and reliable ratings machine.
Of course, it would be in April when the NYT came out with their bombshell report highlighting five settlements O'Reilly had reached over sexual harassment claims. It would be that report that would lead to O'Reilly's departure from Fox News. However, prior to his being fired and after the Times report hit, O'Reilly warned the Murdochs that details of the January settlement would likely come out.
The settlement was made with Lis Wiehl, who worked as an analyst on Fox News for 15 years and appeared frequently on O'Reilly's program. In a statement on the settlement, 21st Century Fox described it as a "personal issue between the two of them."
As for why he would have sent pornography to Wiehl, O'Reilly provided the following reason to the Times:
In response to questions about why he sent sexually explicit material to Ms. Wiehl, Mr. O'Reilly said that during his time at the network, he had been sent threatening messages almost every day, including some that had obscene material. To deal with this problem, Mr. O'Reilly said, he set up a system in which the material would be forwarded to his lawyers so they could evaluate whether he needed to take any legal action. Mr. O'Reilly said Ms. Wiehl was among those lawyers.
Publicly, we now know that O'Reilly has paid out at least $45 milliopn to settle sexual harassment claims.
UPDATE: A spokesperson for O'Reilly released a statement today in defense of the former Fox News host.
[image via screengrab]
—
Follow Justin Baragona on Twitter: @justinbaragona
Have a tip we should know? tips@mediaite.com