Paul Ryan Defends His Refusal to Publicly Confront Trump: A 'Pissing Match Doesn't Work.'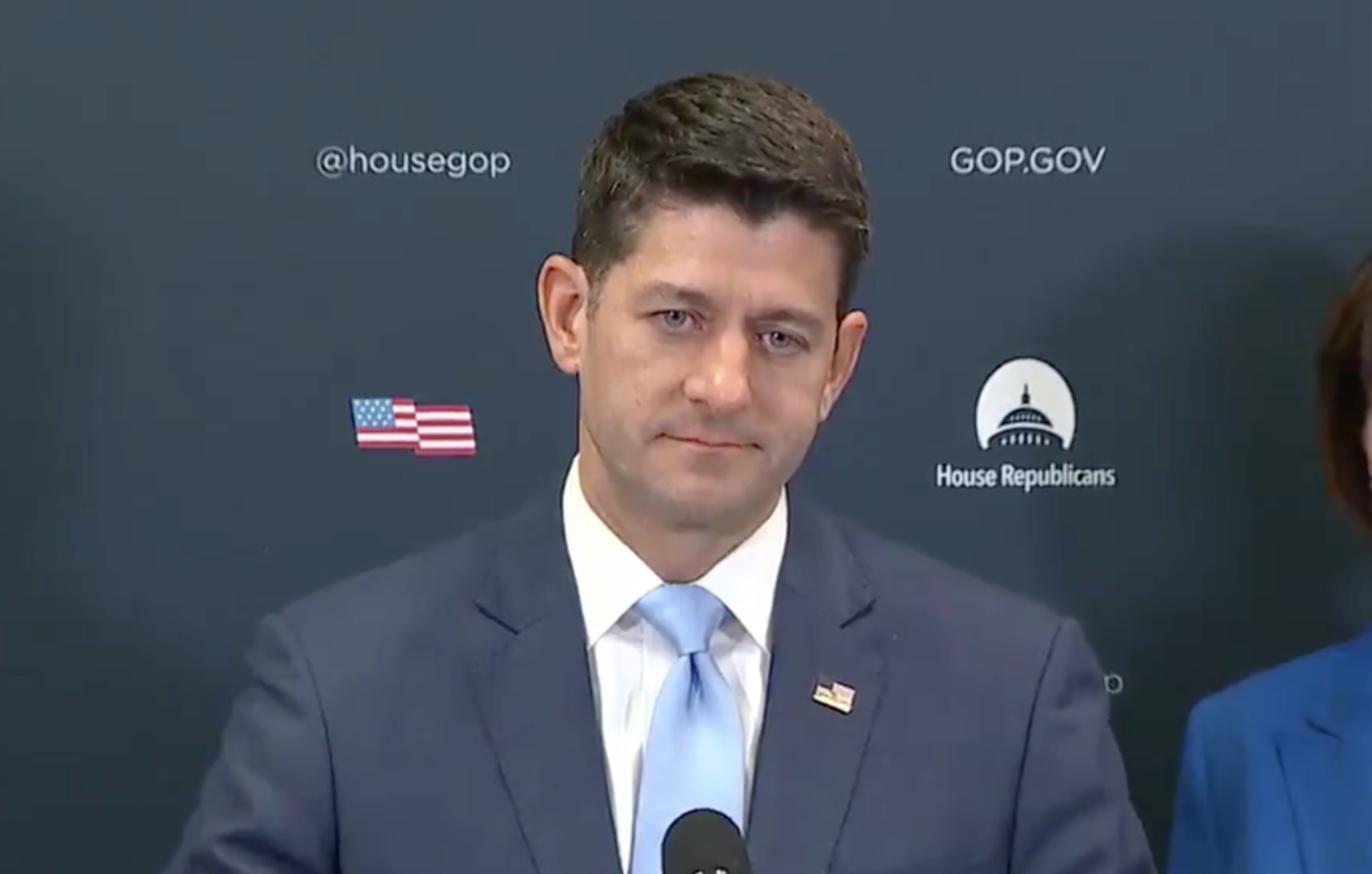 House Speaker Paul Ryan gave an extensive interview to The New York Times magazine in which he talked about why he never forcefully rebukes Donald Trump in public — even when he thinks the president is wrong about a particular statement or course of political action.
Times magazine author Mark Leibovich wrote a profile of Ryan, which focused mostly on how the outgoing House Speaker became a polarizing figure for both sides of the political aisle. Trump supporters don't like Ryan because he's an establishment Republican who criticizes the president on occasion, but Trump opponents don't like him either because of his overall subservience to the president and mild-at-best pushback.
Ryan said he didn't expect Trump to win the 2016 election. But since he did, the House Speaker wants to avoid forceful criticism so as to avoid a reaction from the president that could set off inter-party squabbles. Of Ryan's Trump-handling strategy, Leibovich wrote, "he tends to speak of the commander in chief as if he were sharing a coping strategy on dealing with a Ritalin-deprived child."
"It boomerangs," Ryan said on Trump criticism. "He goes in the other direction, so that's not effective. The pissing match doesn't work."
Ryan insists he's more frank with Trump when they speak to each other in private, and that his guidance helped stop the Trump Administration from going in a bad direction multiple times. He also justifies his tepid statements on Trump by saying he doesn't want to cause a civil war for the GOP, no matter his personal discomforts with the president.
"I'm very comfortable with the decisions I've made," he told me. "I would make them again, do it again the same way." He is quick to present his counterfactual. What if he were to pick a fight with Trump every time he said something that offended? "I think some people would like me to start a civil war in our party and achieve nothing." Why should Ryan, despite his own misgivings, make himself the vehicle for anti-Trump wish-fulfillment?
[Image via screengrab]
— —
>> Follow Ken Meyer (@KenMeyer91) on Twitter
Have a tip we should know? tips@mediaite.com