Judge in Manafort Case Says Prosecutor Was Crying, Demands: 'Look At Me When You're Talking to Me'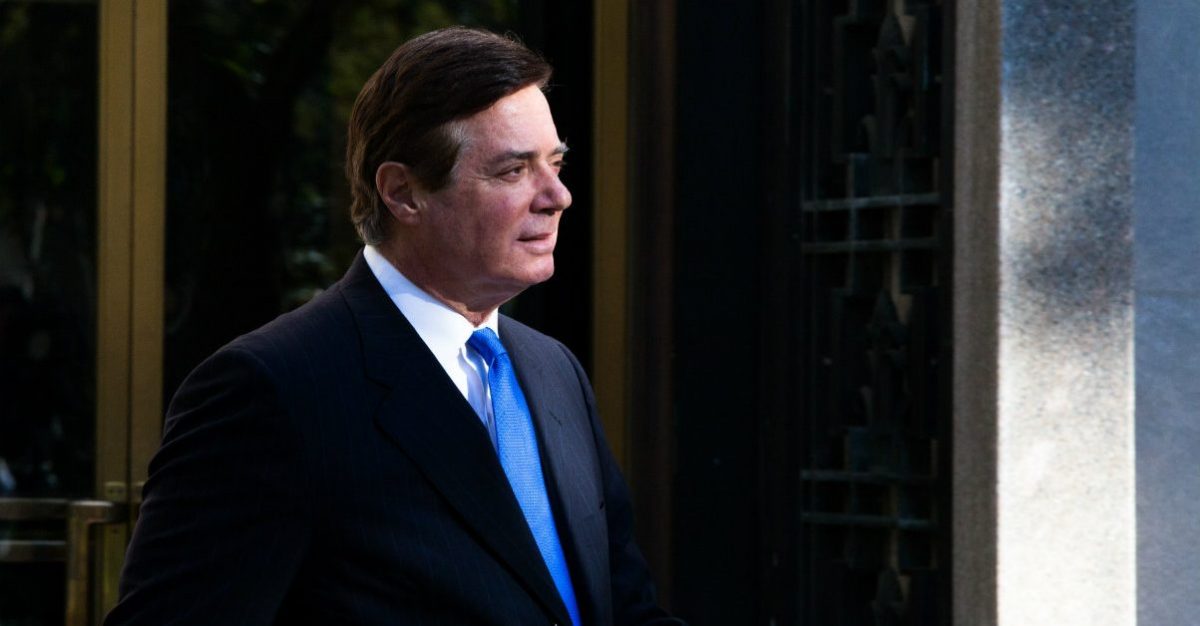 Things seem a little intense in the Paul Manafort case, because of course they are. But are they getting a bit out of hand?
According to Bloomberg, U.S. District Judge T.S. Ellis III claimed that Mueller team prosecutor Greg Andres was "frustrated" and that there were "tears in his eyes" on Monday.
The judge and the prosecutor exchanged words at the bench during the testimony of Rick Gates, who has admitted to stealing hundreds of thousands of dollars from Manafort, who was his boss, while also helping Manafort conceal offshore accounts from the authorities to evade taxes and defraud the banks.
Ellis failed to see how some of the finer details of Manafort's dealings in Ukraine relate to the case, and Mueller's team has reportedly butted heads with him over the relevance of this information.
Here's how the exchange happened, according to the court transcript (the conversation was reportedly out of the jury's earshot):
ELLIS: "Look at me when you're talking to me."

ANDRES: "I'm sorry, judge, I was."

ELLIS: "No, you weren't. You were looking down."

ANDRES: "Because I don't want to get in trouble for some facial expression. I don't want to get yelled at again by the court for having some facial expression when I'm not doing anything wrong, but trying my case."

ELLIS, TO ANOTHER PROSECUTOR: "You must be quiet."

ANDRES: "I'm sorry, judge."

ELLIS: "Well, I understand how frustrated you are. In fact, there's tears in your eyes right now.''

ANDRES: "There are not tears in my eyes, Judge."

ELLIS: "Well, they're watery. Look, I want you to focus sharply on what you need to prove — to prove the crime. And I don't understand what a lot of these questions have to do with it."
[Keith Lane via Getty-Images]
Have a tip we should know? tips@mediaite.com