Paula Broadwell's Emails Contained 'Cat-Fight Stuff,' Not Threats, Report Says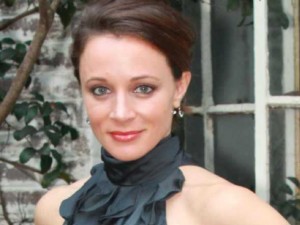 Since the news broke about David Petraeus' resignation from his position as director of the CIA, questions have been swirling — particularly about the FBI investigation that led to uncovering Petraeus' affair with his biographer Paula Broadwell. A new report from The Daily Beast provides some details about those emails, which apparently contained no overt threats.
The report takes a closer look at the Jill Kelley, who allegedly received "harassing" emails from Broadwell. A "knowledgeable source" told the publication that the emails weren't particularly aggressive (in the "stay away from my man" way). It was mostly "kind of cat-fight stuff."
Via The Daily Beast:
"More like, 'Who do you think you are? … You parade around the base … You need to take it down a notch,'" according to the source, who was until recently at the highest levels of the intelligence community and prefers not to be identified by name.

The base described is MacDill Air Force Base in Florida, where Kelley serves as an unpaid "social liaison." The source reports that the emails did make one reference to Gen. David Petraeus, but it was oblique and offered no manifest suggestion of a personal relationship or even that he was central to the sender's spite.

Kelley herself seemed mystified as to what was behind the emails, much less who sent them.
Eventually deciding to look into the matter, agents obtained a warrant to look into Broadwell's email — and "found a number of nonclassified documents that seemed to have originated with Petraeus but had not been sent by an account bearing his name."
FBI agents "found no indication that it constituted a crime or a threat to national security," the report said. "They confirmed this when they interviewed Broadwell and then Petraeus. They are both said to have been forthcoming and consistent, even telling the agents more than they already knew."
It then goes on to note:
By the long-honored principle of minimization, the members of Congress who are demanding to know why they were not told earlier about Petraeus's affair with his biographer should be asking another question.

They should instead be demanding to know why anybody outside the FBI was told anything at all.
The report points to a question some others will likely ask: If the emails contained no threats and barely mentioned Petraeus, "why did the FBI jump in?"
Read the full story over at The Daily Beast.
Have a tip we should know? tips@mediaite.com