FBI Agent Was Barred From Petraeus Email Investigation After Allegedly Sending Shirtless Photos
FBI Agent Barred From Petraeus Investigation After Allegedly Sending Shirtless Photos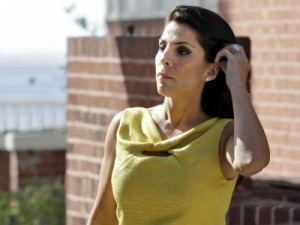 And the plot thickens. This time, courtesy of the Wall Street Journal, which reported that the FBI agent involved in the investigation that led to David Petraeus' resignation is now under investigation himself — after becoming personally involved in the case.
The agent, who remains unidentified in the report, "was barred from taking part in the case over the summer due to superiors' concerns" about the personal involvement, according to the Journal. Said involvement allegedly included sending shirtless photos of himself to Jill Kelley — a woman involved in the case, who said Paula Broadwell sent her harassing emails.
Details about how the investigation began, via the WSJ:
The FBI agent who started the case was a friend of Jill Kelley, the Tampa woman who received harassing, anonymous emails that led to the probe, according to officials. Ms. Kelley, a volunteer who organizes social events for military personnel in the Tampa area, complained in May about the emails to a friend who is an FBI agent. That agent referred it to a cyber crimes unit, which opened an investigation.

However, supervisors soon became concerned that the initial agent might have grown obsessed with the matter, and prohibited him from any role in the investigation, according to the officials.

The FBI officials found that he had sent shirtless pictures of himself to Ms. Kelley, according to the people familiar with the probe.
After being barred from the case, the agent apparently voiced concerns to a member of Congress that the issue would be neglected — a concern that made its way to the FBI. By then, the FBI had discovered that the emails were sent by Broadwell, and that she had been having an affair with Petraeus.
Head over the Wall Street Journal for the full report.
Have a tip we should know? tips@mediaite.com