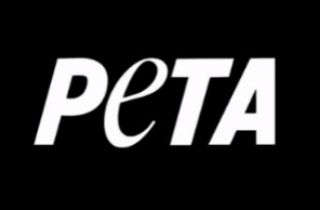 The People for the Ethical Treatment of Animals (PETA) has a history of sending undercover agents to various organizations in order to expose suspected incidents of animal mistreatment.
While PETA's publicity stunts and occasionally bizarre comments have drawn the ire of numerous people in the past, most of their actions are tolerable enough that people remember the good intentions the organization stands for.
When it comes to SeaWorld Entertainment, PETA practically marked the organization as their archenemy even before the documentary Blackfish examined their alleged abuse of orca whales. On Tuesday, PETA accused the entertainment company of planting an infiltrator amongst their activists.
Bloomberg reported that Thomas Jones joined PETA in 2012, and has actively participated on social media and in field events for the past three years. The problem, however, is that Jones' address was traced to the residence of Paul McComb, who works for SeaWorld's human resource department.
PETA released a blistering statement on Tuesday, accusing McComb of befriending their activists and saying it was time to take greater action against the company:
"Thomas Jones has been trying to cozy up to PETA employees and unsuspecting members of the public who object to SeaWorld's practices, attending animal rights meetings and peaceful protests at SeaWorld and going so far as to post inflammatory messages on social media…in an attempt to incite illegal actions."
SeaWorld declined to offer any comments about McComb, instead offering a link to a PETA mole recruitment website, and a statement from spokesman Fred Jacobs:
"We are focused on the safety of our team members, guests and animals, and beyond that we do not comment on our security operations. This is a responsibility that we take very seriously, especially as animal rights groups have become increasingly extreme in their rhetoric and tactics."
PETA senior vice president Lisa Lange gave an interview where she commented on the suspicious circumstances of "Jones's" participation, while rejecting any comparisons between SeaWorld's actions and PETA's.
"What SeaWorld is doing is trying to stop us from exposing them," Lange said. "What we do next, we are still deciding. If there is a legal option, we will consider it."
[h/t CBS News]
[Image via PETA]
Have a tip we should know? tips@mediaite.com