Celebrity Apprentice Winner Piers Morgan Begs Trump to Hire Him as Chief of Staff: 'I'm Perfectly Qualified!'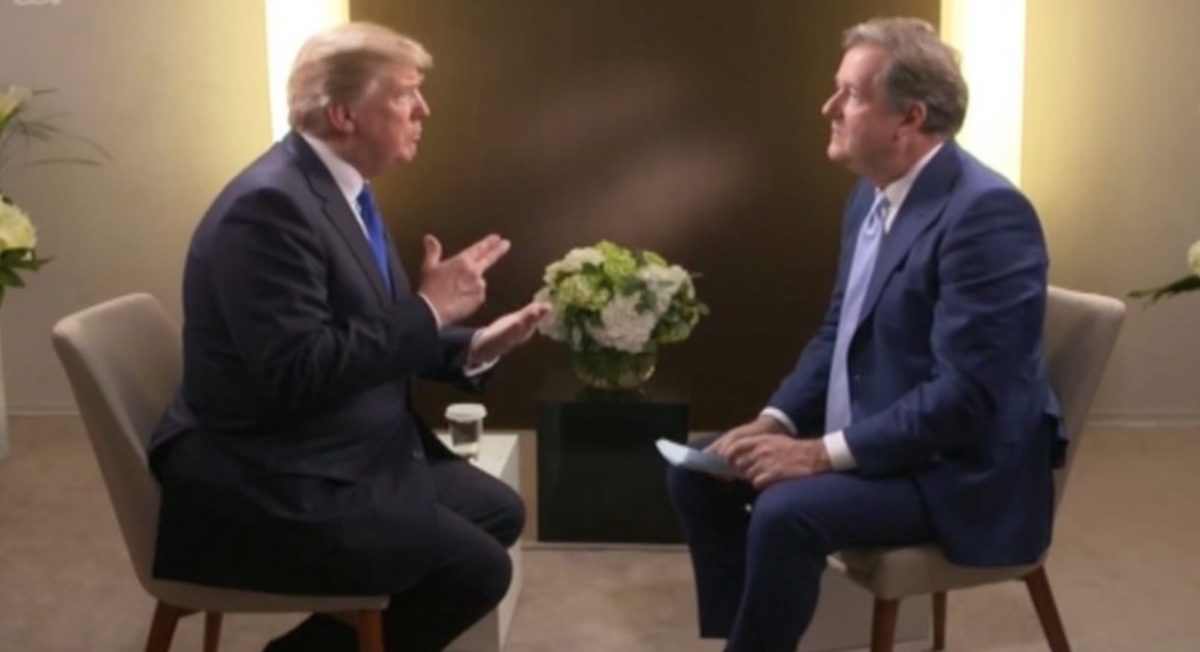 Apparently, Piers Morgan thinks his victory in a season of Celebrity Apprentice qualifies him to be the next White House Chief of Staff.
The Good Morning Britain host and frequent Donald Trump defender has a new Daily Mail column in which, he declares his formal application to take John Kelly's place. Morgan remarked that even though Trump is his own chief of staff in many ways, he still has some ideas about how to get the president's agenda to run more smoothly and guarantee re-election in 2020.
From the column:
"When you made me your first Celebrity Apprentice a decade ago, you told me in the live NBC finale: 'Piers, you're a vicious guy. I've seen it. You're tough. You're smart. You're probably brilliant, I'm not sure. You're certainly not diplomatic. But you did an amazing job and you beat the hell out of everybody – you're my Celebrity Apprentice.'

Let's be honest, what more could you possibly want from your Chief of Staff? You could have been talking about yourself!"
Morgan characterized the position as a "poisoned chalice" for political operatives, even as he calls himself "the one person whose reputation can't be tarnished by becoming [Trump's] Chief of Staff." He goes on to present 10 reasons for the president to hire him, which boils down to an eclectic mix of constructive criticism and gushing praise on numerous fronts.
You need someone whose reputation won't be remotely tarnished by working with you and who won't mind in the slightest if you suddenly fire him. I've been fired from big jobs before and always found it both character-building and financially lucrative. So don't worry about finally doing what you never did in 2008 and telling me: 'Piers, you're fired.' Been there, read the book, seen the play, survived and thrived.
— —
>> Follow Ken Meyer (@KenMeyer91) on Twitter
Have a tip we should know? tips@mediaite.com