PolitiFact Actually Fact-Checks Whether or Not Obamacare Will Lead to… Beheadings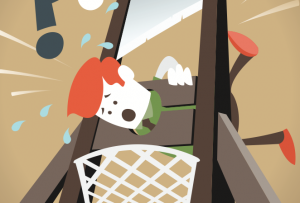 PolitiFact, the oft-maligned fact-checking website, named President Obama's promise of getting to keep your health care if you like it as the biggest lie of 2013, but they're still debunking claims made by the other side about the bill, including, for some reason, a nutty conspiracy theory that Obamacare is actually going to lead to beheadings. Yup.
And who is making this rather outlandish claim? A bunch of blogs that you almost certainly have never heard of.
The original claim, as PolitiFact discovered, came from the site Freedom Outpost, which was triggered by a discovery in the ICD health codes. See, one section of the code goes through a list of "legal execution," including capital punishment, hanging, shooting, and "beheading, decapitation (by guillotine)." The issue here is not that Obamacare created it, but that the World Health Organization created it and Obamacare just embraces it in the U.S.
So PolitiFact decided to fact-check this claim, and obviously gave it a Pants on Fire rating, because again, this was around long before Obamacare. Another issue they found is that the beheading line is only "for the purposes of compiling death statistics" across multiple countries, some of which have beheadings, some of which don't.
Which brings us to point number three: beheadings aren't legal in the U.S. anyway and there's no way it's happening anytime soon.
No state uses beheading. More importantly, as this summary makes clear, each state chooses its own method of execution, making the decision of what method to use beyond the reach for the federal government.

The reason beheading is in the code at all is because it is a common method of execution in Saudi Arabia and some other countries, and is practiced by some militant and terrorist groups. So for an international coding system, beheading, for better or for worse, is needed.
[photo via Shutterstock]
— —
Follow Josh Feldman on Twitter: @feldmaniac
Have a tip we should know? [email protected]
Josh Feldman - Senior Editor