Priebus Says People Should Take Trump 'Seriously' When He Says Media is 'The Enemy'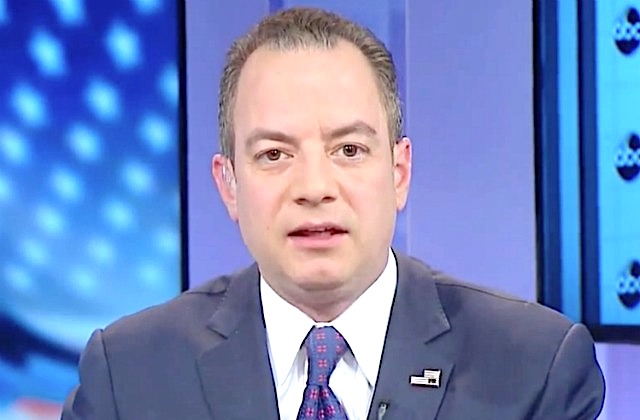 CBS's John Dickerson spoke with Reince Priebus in an interview that will air on Sunday's Face the Nation, and the White House Chief of Staff offered some thoughts about President Trump's continued feud with the media.
In the last several days, Trump has drawn major scrutiny for a tweet referring to various members of the political press as the "enemy of the American people." Trump named CBS as an enemy in his tweet and Dickerson wanted to know if this was the time to take the president's words seriously.
Here is Priebus' response, via CBS:
"Well, I think you should take it seriously. I think that the problem we've got is that we're talking about bogus stories like the one in the New York Times, that we've had constant contact with Russian officials. The next day, the Wall Street Journal had a story that the intel community was not giving the president a full intelligence briefing. Both stories grossly inaccurate, overstated, overblown, and it's total garbage."
Priebus was referring to reports that suggested Trump's campaign officials were in touch with Russian intelligence during the election, and also that intelligence officials were reluctant to share material with the president. Priebus went on to complain about the media's coverage of Trump, particularly due to their sourcing practices and their refusal to cover Trump more positively.
"I think that the media should stop with this unnamed source stuff. Put names on a piece of paper and print it. If people aren't willing to put their name next to a quote, then the quote shouldn't be listed…We're talking about stupidity and intelligence reporting that is based on facts that's not coming out of the actual heads of these intelligence agencies. And we're sitting here talking about it. And it's a shame. And it needs to end."
[Image via screengrab]
— —
>> Follow Ken Meyer (@KenMeyer91) on Twitter
Have a tip we should know? tips@mediaite.com