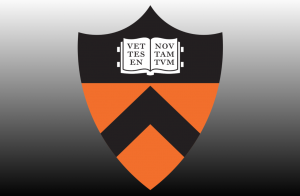 Despite protests over his segregationist beliefs and policies, Princeton University has decided to leave late President Woodrow Wilson's name on its public policy school. Instead, the school will institute a raft of policies and programs to increase diversity and inclusion, and more openly discuss Wilson's flawed legacy. From The Associated Press:
The board of trustees' decision comes on the same day that the school launches an interactive exhibit putting Wilson in context for his era while emphasizing that he was a man apart from it — for better and worse. "In the Nation's Service? Wilson Revisited" will run through Oct. 28. An interactive version is also available online, inviting viewers to tweet their reactions.

"What we were trying to do here is take the line that separates 'Wilson good' and 'Wilson bad' and expand it," said Daniel Linke, archivist at the Seeley G. Mudd Manuscript Library at Princeton and curator of the exhibit. "There's a nuanced debate to be had. He's still affecting us today."

Kristen Coke and Jameil Brown enrolled at the Wilson school not knowing much about the school's namesake aside from his oft-touted positive accomplishments, from his record during his two terms as a U.S. president to the changes he made as the university's president to elevate the school's stature.

It wasn't until their junior year that they began to learn more about his views toward African-Americans and women. Now seniors, both students were among the first to see a new exhibit Princeton launched Monday that will more fully explore who Wilson was — openly and publicly acknowledging his bigotry alongside the progressivism for which he is so revered.

"When we were freshmen here, there definitely was not really any conversation about what Woodrow Wilson's legacy was as a whole," said Coke, 21, who is black. "There's lots of things that we do here on campus to exalt his name. … When I started critically looking at his legacy, it made me start to think, 'Who are we celebrating?'"
The protests surrounding the Wilson School were part of a wave of activism that was spurred by the post-Charleston reexamination of heretofore accepted cultural relics and symbols with fraught racial legacies, like the Confederate flag, and buildings and monuments to Confederate figures. Princeton's decision could be the drawing of a line in that trend.
Have a tip we should know? tips@mediaite.com