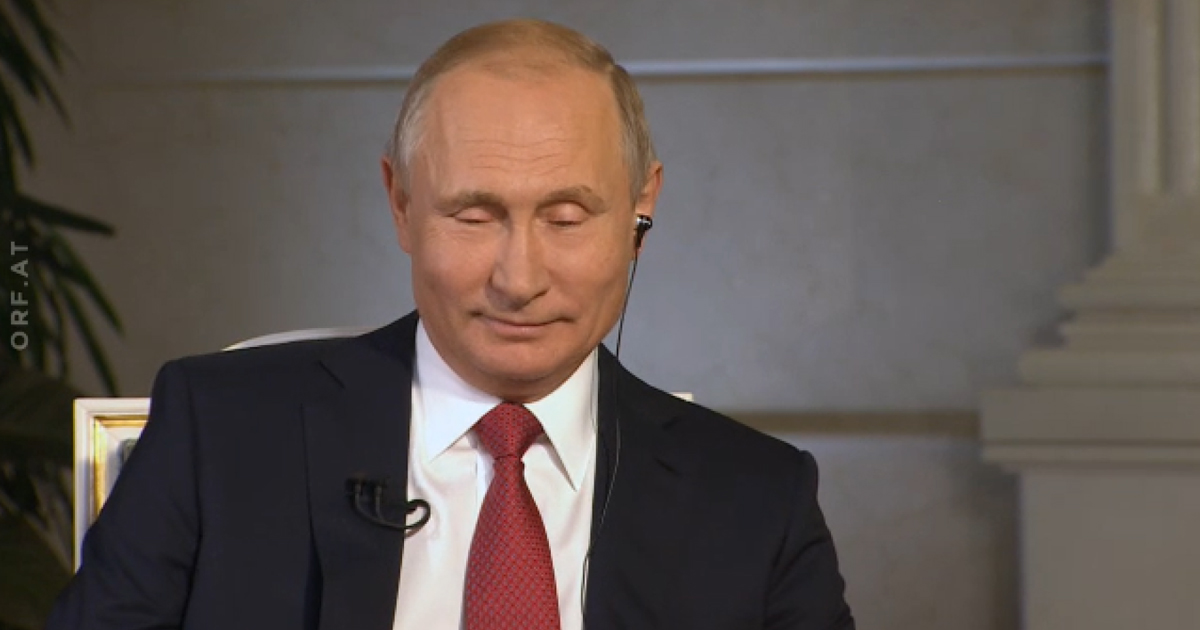 President Donald Trump and Russian President Vladimir Putin talk on the phone "regularly" and bump into each other at international events, but are still waiting for a one-on-one meeting, says Putin in an interview with Austrian TV this week.
"Indeed, Donald Trump and I have, firstly, met more than once at various international venues and secondly, we regularly talk over the phone," said Putin. The translated text is straight from the Kremlin.
The Hill reports that official White House statements put the number of calls between the two at eight Trump took office.
In the transcript, one line stood out.
"In a recent telephone conversation, Donald said he was worried about the possibility of a new arms race. I fully agree with him."
This follows a remark from the Dean of the state-run university in Moscow that came out this week citing the "American God" and U.S. voters in the fate of the European Union.
#Russia's state TV:
Dean of Moscow state University: "The EU is coming apart at the seams —thanks to American God & voters, Trump is smashing it with a sledgehammer. That's why Putin says he isn't trying to weaken the EU. Why would he bother? Trump is doing all the work for him." pic.twitter.com/ot4siOyzAx

— Julia Davis (@JuliaDavisNews) June 6, 2018
The New York Post's Seth Mandel coined a perfect term for this particular brand of propaganda:l "Trollpolitik."
Have a tip we should know? [email protected]