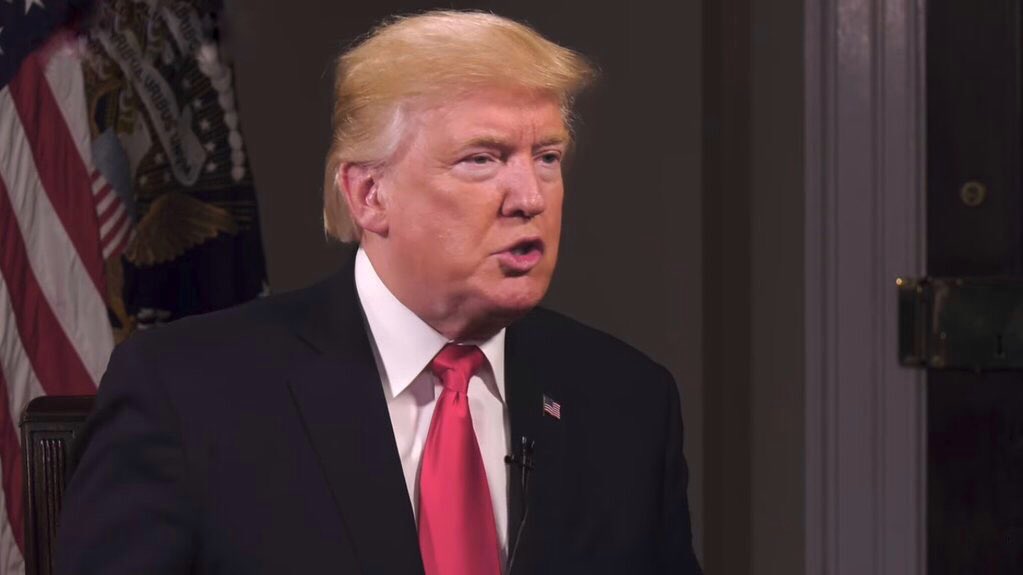 After NBC News reported Secretary of State Rex Tillerson called Donald Trump a "moron" for  requesting to expand the country's nuclear arsenal tenfold, the president took to Twitter to call the story "fake news" and even threaten the network's FCC "license."
The president's justification for such an outrageous threat was his claim that NBC's recent reporting is "bad for country!"
After tweeting this, many journalists responded that Trump's most recent Twitter spat was a threat to the First Amendment — the kind of threat you would hear from an authoritarian regime like North Korea. The president's tweets attacking NBC managed to bring many conservative, liberal, and mainstream pundits together in universal defense for freedom of the press.
First Ammendment protects freedom of religion, speech, petition, assembly & press. Maybe 'appropriate' in authoritarian regimes, not the USA https://t.co/oSmgybzupr

— Will Ripley (@willripleyCNN) October 11, 2017
Trump administration's aggressive drive towards deregulation apparently has its limits https://t.co/iXILMrT4Ye

— Josh Gerstein (@joshgerstein) October 11, 2017
Trump considers taking networks off air that report negative stories.

SHS last week: Trump's an "incredible advocate" of the 1st Amendment. https://t.co/HnY3tUByFK

— Kyle Griffin (@kylegriffin1) October 11, 2017
Trump comments of this sort make it much harder for US diplomats to say anything to autocrats about speech crackdowns in their countries.

— Daniel Dale (@ddale8) October 11, 2017
Still appreciate you watching! https://t.co/bNpc4iNhHN

— Peter Alexander (@PeterAlexander) October 11, 2017
This is starting to just get pathetic tbh. Someone should collect all the threats he's made as POTUS with no followthru. Weak. Sad. Etc… https://t.co/dXhvdNRcJJ

— Tim Miller (@Timodc) October 11, 2017
everything else aside here… I think the president of the United States doesn't know the difference between a TV network and a TV station https://t.co/iVHi2o7Kcy

— Steven Perlberg (@perlberg) October 11, 2017
At this rate, watching the NFL on NBC is gonna be borderline treasonous by end of Trump era.

— Philip Klein (@philipaklein) October 11, 2017
— Jake Tapper (@jaketapper) October 11, 2017
It is never appropriate nor Constitutional to challenge broadcast licenses on basis of content. Period. Next question. https://t.co/BBeq0DD2uQ

— Hugh Hewitt (@hughhewitt) October 11, 2017
The answer is never. https://t.co/yMSaaMUTxw

— Guy Benson (@guypbenson) October 11, 2017
See, in order to defeat North Korea, we must first *become* North Korea

— Kilgore Trout (@KT_So_It_Goes) October 11, 2017
If you read the First Amendment, you would know that it is *never* appropriate to take any action against the press based on what they say. https://t.co/q0WlrHhoPR

— Renato Mariotti (@renato_mariotti) October 11, 2017
[featured image via screengrab]
Follow Caleb Ecarma on Twitter. 
Have a tip we should know? [email protected]