Rep. Eric Swalwell Suggests Trump is Unfit for Office with '25th Amendment' Tweet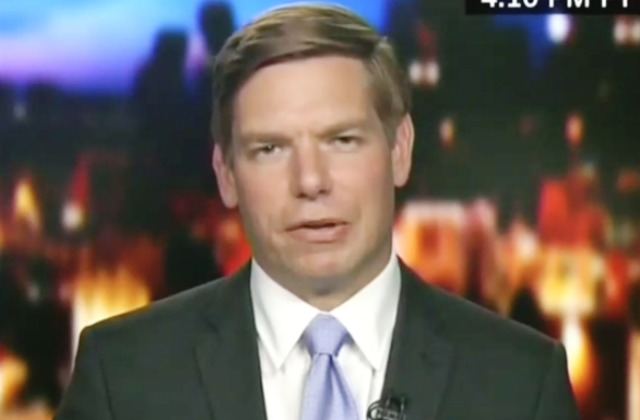 Rep. Eric Swalwell is getting the attention he appears to have sought in a Friday morning tweet suggesting that President Donald Trump should be removed from the White House because he is unfit to serve in that office.
The Californian Democrat frequently appears on any cable news program that will have him and is currently in Iowa exploring a presidential bid in 2020. But after President Trump suggested the "Nuclear Option" to Senator Mitch McConnel of only needing a simple majority for border wall funding, Swalwell replied in a manner that is certain to raise the nation's eyebrows.
Trump tweeted:
Mitch, use the Nuclear Option and get it done! Our Country is counting on you!

— Donald J. Trump (@realDonaldTrump) December 21, 2018
To which Rep. Swalwell replied:
25th Amendment? https://t.co/G76aogmpgo

— Rep. Eric Swalwell (@RepSwalwell) December 21, 2018
The 25th Amendment of the US Constitution (according to Wikipedia) deals with issues related to presidential succession and disability. It clarifies that the Vice President becomes President (as opposed to Acting President) if the president dies, resigns, or is removed from office; and establishes procedures for filling a vacancy in the office of the vice president and for responding to Presidential disabilities.
Have a tip we should know? tips@mediaite.com