Resistance Twitter Turns on Trump Critic Amy Siskind After Prior Support of Sarah Palin Surfaces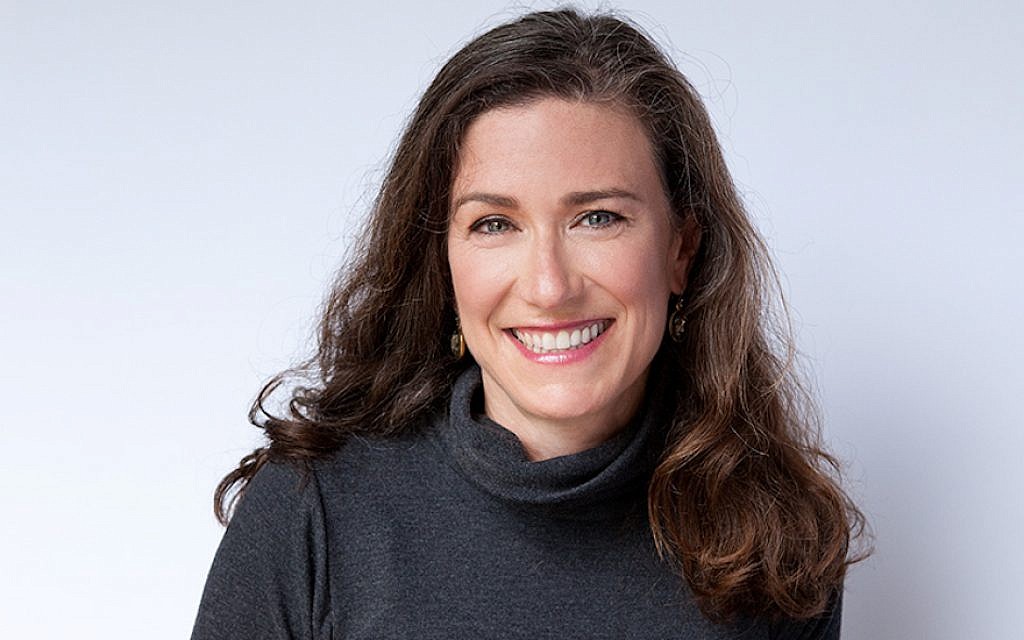 Amy Siskind, President of New Agenda, has been a major social media figure in the #Resistance. She currently has a book deal, and her popular Twitter account has over 300,000 followers. However this week, she's on the receiving end of the latest social media controversy — as old tweets of hers circulated among other #Resistance social media users showing her past opposition to Barack Obama and support of Sarah Palin.
Although the controversy was original regarding old tweets and Fox News appearances, the conflict seems to have developed largely into a backlash against how Siskind reacted to that conflict.
Amy, please just stop. You could so easily apologize to Imani and Diane, but the fact that you'd rather keep digging is making this all so much worse—and, regardless of what you wrote in the past, really compromising the value of the work you currently do

— andi zeisler (@andizeisler) August 15, 2018
This Amy Siskind thing is refreshing in a way, because some of us have never forgotten how bad the 2008 primaries were and are tired of 2016 Clintonites pretending that never happened. Siskind is like the embodiment of a 2008 Clintonite and I'm glad 2016 Clintonites noticed.

— David Klion?? (@DavidKlion) August 16, 2018
Even as the debate continues to rage around @Amy_Siskind's treatment of women of color who have critiqued her, she has shared an article about how Russians created fake black solidarity Facebook groups.

The insensitivity here is beyond. And verging on incitement.

cc @dianelyssa pic.twitter.com/jhihfdEeid

— Elad Nehorai (@PopChassid) August 16, 2018
One social media user, Kaivan Shroff, has offered an outline of the events leading up to Siskind's ouster from the front of the pack.
Clearly, @Amy_Siskind owes @AngryBlackLady an apology.

Beyond that, she owes her followers and readers an explanation.

She should absolutely step back from this movement if she refuses to do both of those things.

Accountability isn't only for the people you disagree with.

— Kaivan Shroff (@KaivanShroff) August 16, 2018
I know a many have valued her recent work, documenting Trump's authoritarianism.

It's gotten a lot of attention, including a book deal for her — nothing wrong with that.

But, there is a world beyond Trump (I hope) and we can't elevate people who deal in untruths & conspiracy.

— Kaivan Shroff (@KaivanShroff) August 16, 2018
Here's what happened:

2 black women journalists @dianelyssa and @AngryBlackLady

noticed some old postings by Siskind that were diametrically opposed to her recent messaging as a "resistance leader"

(examples below) pic.twitter.com/3xoafbNVCa

— Kaivan Shroff (@KaivanShroff) August 16, 2018
On its face..okay…a bit alarming…sort of a 180 from her views today, but people learn, grow…change their minds….etc.

Instead of explain herself Amy chooses to go on offense.

— Kaivan Shroff (@KaivanShroff) August 16, 2018
She attempts to publicly shame the journalists who are asking questions about her past — suggesting she will find dirt on them.

Next, she accuses them of being RUSSIAN OPERATIVES!!!

Meanwhile as some in the black community take issue w/ her past comments — she blocks them all.

— Kaivan Shroff (@KaivanShroff) August 16, 2018
Amy then directs a host of her Resistance supporters, including some high-profile ones, to go after these black women…who are already prone to greater amounts of online harassment.

— Kaivan Shroff (@KaivanShroff) August 16, 2018
There are several more tweets in the thread.
Siskind offered her own version of events in a Medium article.
I know many of you felt blind-sided by the tweets circulating in the last couple of days. I hope this helps answer at least some of your questions. I also wanted to apologize for the confusion about the Russian operative tweet – not what was meant AT ALL! https://t.co/SfRu8OjmDc

— Amy Siskind (@Amy_Siskind) August 15, 2018
There are also supporters for Siskind.
And lest it need to be said: @Amy_Siskind is not a "grifter"— she's a woman who has basically given up her life for the last 18 months to document America's descent into authoritarianism.

4/x

— ElizabethCMcLaughlin (@ECMcLaughlin) August 14, 2018
And one of the Twitter accounts originally involved, @AngryBlackLady, responded to her response.
Amy, why won't you stop lying and just apologize to me and Diane? You wrote this medium post but are on Facebook still lying to your followers.

You knew me before this. We were FB friends. And neither @dianelyssa nor I owe you an apology.

You just keep making it worse. pic.twitter.com/IMvmaMM3y8

— Imani Gandy o—€ (@AngryBlackLady) August 15, 2018
Social media history has been a subject of many recent controversies, including the hiring of a new writer for the New York Times.
UPDATE: This story has been updated to remove several tweets from Kathy Griffin, whose social media accounts were reportedly maintained by Yashar Ali at the time of posting.
Have a tip we should know? tips@mediaite.com