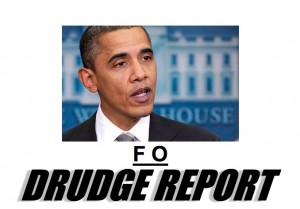 Frustration among Democratic ranks on Capitol Hill with President Obama appears to have reached revolting proportions. The Hill is reporting that chants of "just say no" could be heard by reporters outside a room where Democratic lawmakers were reportedly caucusing. One identified lawmaker is also alleged to have muttered "f*ck the president." Strange days indeed.
Writing for The Hill, Anna Palmer reports:
One unidentified lawmaker went so far as to mutter "f— the president" while Rep. Shelley Berkley was defending the package the president negotiated with Republicans. Berkley confirmed the incident, although she declined to name the specific lawmaker.

"It wasn't loud," the Nevada Democrat said. "It was just expressing frustration from a very frustrated Member."

Rep. Jerrold Nadler (N.Y.) was also overheard saying that "we can't trust him" not to cave to Republicans and extend the tax cuts again in two years, according to a Democratic source.

The anger aimed at the bill was widespread. As Democrats moved to block the bill from coming up on the floor, chants of "Just say no!" could be heard by reporters outside the room.
While the reported anger and profanity has spread like wild fire across the Internet, expect to hear about it tonight on at least one cable news program, as Keith Olbermann has already promoted what appears to be a segment about the report via Twitter: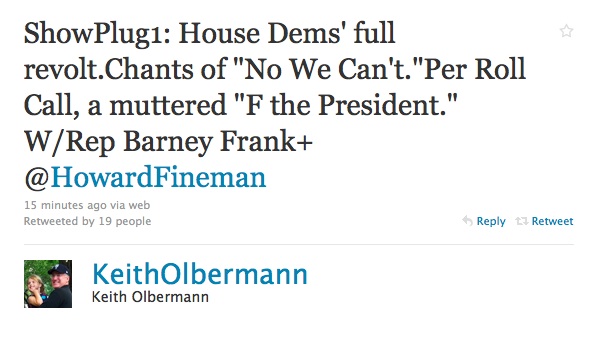 Watch a brief interview from ABC News about the incident with Rep. Shelley Berkley who was defending the tax rate package when the alleged swear word was uttered:
Have a tip we should know? tips@mediaite.com
Colby Hall - Founding Editor