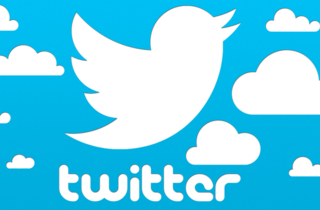 Since last night, #RIPTwitter has been trending on what looks to be the very much still-alive micro-blogging platform and, in a reflection of where we are culturally at this moment in time, it's all thanks to Buzzfeed.
According to a Buzzfeed report, Twitter is planning to release an algorithmic timeline as soon as next week. For the uninitiated, this is a major shake-up because, since its inception almost a decade ago, Twitter has ordered its user-generated content chronologically.
here's the new algorithmic timeline. i've had it for a few weeks. you can opt in to most recent each time you log in pic.twitter.com/lJw7uQuE5n

— leon (@leyawn) February 6, 2016
While test groups seemed to enjoy the new timeline, which orders tweets based on what a user is presumed to be interested in seeing, the general public seemed immediately displeased. It was dramatic.
Twitter is at its best during live events and breaking news. A non-chronological timeline ruins its entire function and purpose.

— Erin Ruberry (@erinruberry) February 6, 2016
"Man, I wish they would take everything vital & unique about #Twitter & throw it all away," said no one ever.#RIPTwitter

— Eric Wolfson (@EricWolfson) February 6, 2016
Twitter is reportedly changing timelines from chronological order to an algorithm of most popular. #RipTwitter pic.twitter.com/qwjwEsCSpk

— Allan Walsh (@walsha) February 6, 2016
Martin Bryant over at The Next Web has offered himself up as a voice of reason, pointing out that this is an important strategy for Twitter to grow their user base and stock options while still allowing users to opt in and out of the new layout whenever they want.
#RIPReactionaryAngerOverNothing
[image via screengrab]
For more from Lindsey, follow her chronological tweets while you can still get 'em on Twitter.
Have a tip we should know? tips@mediaite.com