'Run The Rock 2020' Officially Files To Draft Dwayne 'The Rock' Johnson For President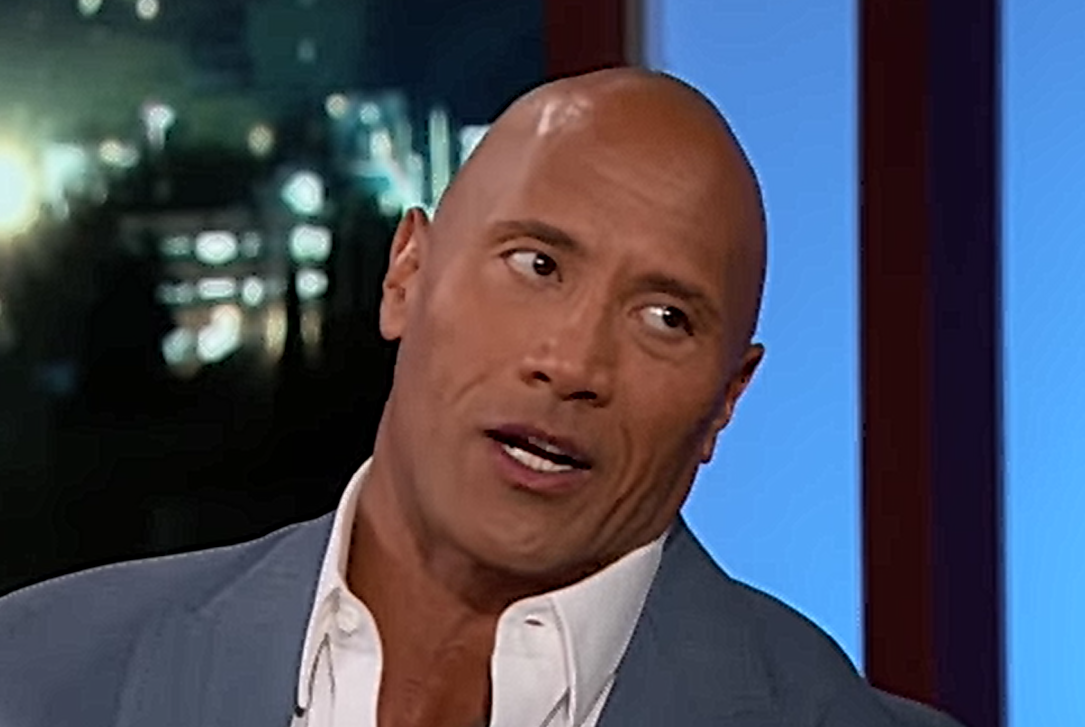 It begins.
A campaign committee officially known as "Run the Rock 2020" has formally filed to draft actor and former professional wrestler Dwayne "The Rock" Johnson for president.
According to FEC records, the draft was filed on behalf of Johnson with the Federal Election Commission on Sunday.
The has been a lot of speculation about the actor's possible bid for the White House and Johnson himself has added to the conjecture, recently standing in front of podium labeled "The Rock Johnson 2020" on "Saturday Night Live" back in May.
America, I hear you.

Tune in TONIGHT for our season finale of @nbcsnl for suprises and big laughs. #SNLFinale #5xHost #2020 ????? pic.twitter.com/EdEgDwXX4V

— Dwayne Johnson (@TheRock) May 20, 2017
But, in an interview with GQ in May, he revealed that there is "a real possibility" of a potential presidential run.
"A year ago, it started coming up more and more," Johnson told GQ. "There was a real sense of earnestness, which made me go home and think 'Let me really rethink my answer and make sure I am giving an answer that is truthful and also respectful.'"
"Personally, I feel that if I were president, poise would be important. Leadership would be important. Taking responsibility for everybody. [If I didn't agree with someone] on something, I wouldn't shut them out. I would actually include them."
Aside from expressing some disappoint with Trump's "leadership", Johnson also criticized the travel ban but ultimately said it was too hard to judge the President at the moment.
"The first thing we'd do is we'd come and sit down and we'd talk about it. It's hard to categorize right now how I think [Trump's] doing, other than to tell you how I would operate, what I would like to see," Johnson said.
Back in 2000, Johnson spoke at the Republican National Convention and attended the Democratic National Convention. He says that he is a registered Independent.
READ: Gov. Chris Christie Berates Listener Who Called Him 'Fat Ass' During Radio Audition: 'You're a Bum!
READ: So Many People Tried to Buy Weed in Nevada That the State Declared a State of Emergency
READ: Sarah Huckabee Sanders Criticizes 'Outrageous Attack' at Ivanka Over G20 Role
[image via screengrab]
Have a tip we should know? tips@mediaite.com