Secret Service Agent Allegedly Told Someone Obama's Movements to 'Impress a Woman'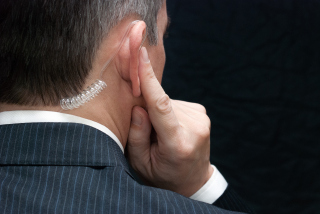 It has been a rough few weeks for the U.S. Secret Service. Its former chief Julia Pierson resigned on Wednesday after she was berated by Congress at a hearing earlier in the week for her agency's misconduct and security breaches. And now, Inside Sources is reporting that a Secret Service agent allegedly leaked sensitive information regarding President Barack Obama's whereabouts during the 2012 presidential campaign because the agent wanted to impress a woman.
Shawn McCoy, who was Mitt Romney's Iowa communications director and now contributes to Inside Sources, recounts how a married Secret Service agent wanted to impress a Romney staffer, and decided the best way to do so was to tell her where President Obama was planning on stopping during the last few weeks of the campaign:
In one particular incident at a bar in late October 2012, the Secret Service agent, who had a number of drinks during the meeting, unprompted and in an apparent attempt to impress one of the staffers, began providing details of President Obama's schedule. The information included times and locations of the President's events in the final days of the election. The President's campaign would not release these details of the President's schedule publicly until several days later.
The same agent also allegedly gave the staffer "joy rides" in a Secret Service car — "with the lights flashing," no less.
While the information was taken skeptically by Romney campaign officials, McCoy says the schedule divulged by the agent was later proven correct.
[Image via Shutterstock.com]
— —
>>Follow Andrew Desiderio (@forza_desiderio) on Twitter
[Note: Mediaite intern Andrew Desiderio is a student at The George Washington University.]
Have a tip we should know? [email protected]