Senator Romney? Twitter Flips Over Possible Mitt Run After Hatch Announcement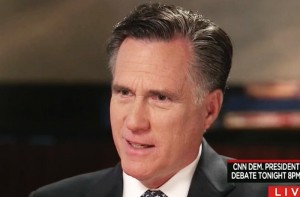 Hatch out, Romney in?
2017 saw Utah Senator Orrin Hatch hinting at his own retirement and even a newspaper in his home state, The Salt Lake City Tribune, calling for him to step down. Now, two days into the new year, Hatch has announced that he is officially retiring.
As Hatch plans his exit, this opens the door for Mitt Romney to become a senator this year.
It is worth noting that Mitt Romney and Donald Trump have had a contentious relationship. Romney has criticized many of the president's actions, including the way he handled the Charlottesville shooting back in August.
Twitter completely blew up as a result of today's announcement. Will 2018 be the year of a Mitt Romney comeback? Social Media certainly thinks so:
We now go live to Utah…. pic.twitter.com/m80YXJq8rE

— Chris Cillizza (@CillizzaCNN) January 2, 2018
Orrin Hatch is retiring.
Anyone know where Mitt Romney is right now?
Measuring the drapes in Hatch's office, probably.pic.twitter.com/HpBhs0cgVm#TuesdayThoughts#BackToWork

— Holly Figueroa O'Reilly (@AynRandPaulRyan) January 2, 2018
— Hunter Schwarz (@hunterschwarz) January 2, 2018
— Blake Hounshell (@blakehounshell) January 2, 2018
Well, hello Mitt.

— Karen Tumulty (@ktumulty) January 2, 2018
"Time to put on your coat, Rafalca. We ride west tonight." pic.twitter.com/2dN4GqpY2a

— Colin Campbell (@colincampbell) January 2, 2018
SENATOR ROMNEY IS HAPPENING

— Allahpundit (@allahpundit) January 2, 2018
— J.D. Durkin (@jiveDurkey) January 2, 2018
I'd like to congratulate Mitt Romney for winning the Utah senate seat. Even though he hasn't even announced his candidacy, we all know how this movie is going to end.

— Dan Sorensen (@DSorensen) January 2, 2018
.@OrrinHatch announces he isn't running for re-election; "every good fighter knows when to hang up the gloves"https://t.co/bd7Q7PpqRH

…over to you, @MittRomney

— Jake Tapper (@jaketapper) January 2, 2018
Mitt Romney when Orrin Hatch announces his retirement pic.twitter.com/tHBssc1ABc

— TrivWorks (@TrivWorks) January 2, 2018
Mitt Romney may run for Senate? I thought failed presidential candidates were only allowed to take up knitting.

— Brian Fallon (@brianefallon) January 2, 2018
Paging Mitt Romney… https://t.co/1MliHvSsax

— Alex Moe (@AlexNBCNews) January 2, 2018
Soon. pic.twitter.com/KNUutcJUl1

— Jim Geraghty (@jimgeraghty) January 2, 2018
[Image via screengrab]
Have a tip we should know? tips@mediaite.com