Senior White House Official Describes the Trump Doctrine as 'We're America, Bitch'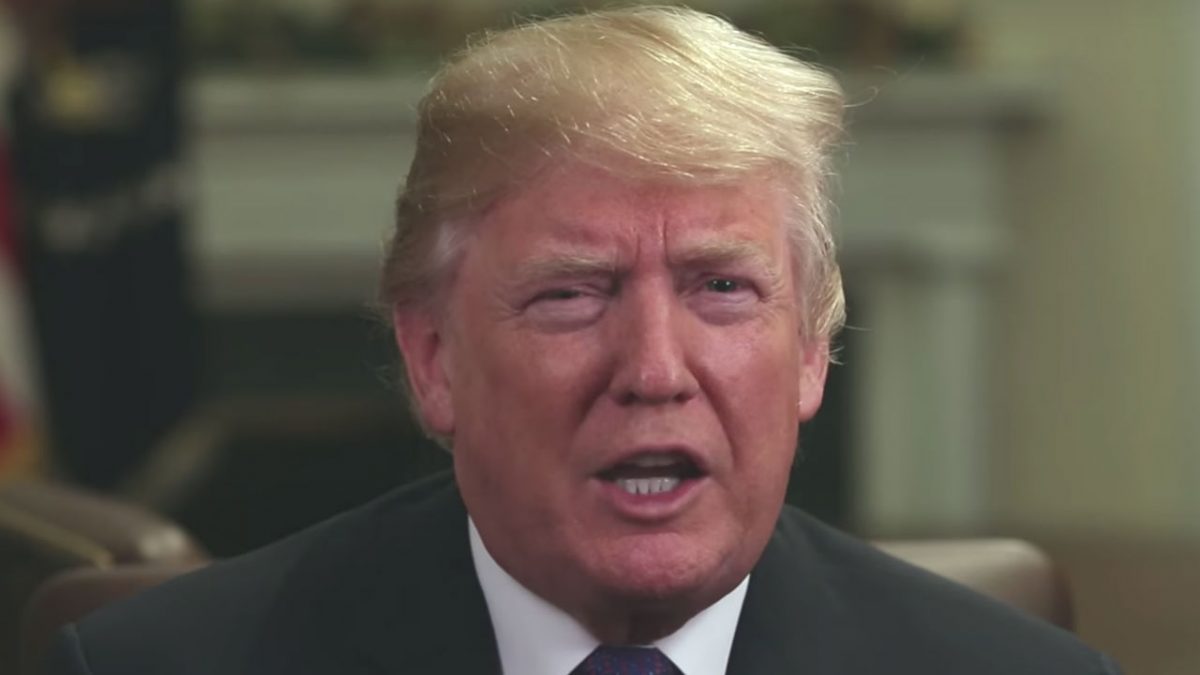 What exactly is the Trump Doctrine?
That is the subject of a new Atlantic piece amid the North Korean summit and rising tensions between the United States and… Canada.
Jeffrey Goldberg has been asking people around President Trump what the Trump Doctrine actually is, and the runners-up include "No Friends, No Enemies" and "Permanent destabilization creates American advantage."
You may remember how the Obama Doctrine was summarized as "Don't Do Stupid Shit."
Well, Goldberg said the best take on the Trump Doctrine he heard was from a senior White House official who got pretty blunt about it:
I was talking to this person several weeks ago, and I said, by way of introduction, that I thought it might perhaps be too early to discern a definitive Trump Doctrine.

"No," the official said. "There's definitely a Trump Doctrine."

What is it?, I asked. Here is the answer I received:

"The Trump Doctrine is 'We're America, Bitch.' That's the Trump Doctrine."

It struck me almost immediately that this was the most acute, and attitudinally honest, description of the manner in which members of Trump's team, and Trump himself, understand their role in the world.
The official explained, "Obama apologized to everyone for everything. He felt bad about everything… [Trump] doesn't feel like he has to apologize for anything America does."
As one reporter put it:
Over the weekend, the operative theme was South Park ("Blame Canada") and now it is "Team America: World Police." ("America, F–k Yeah!") Parker and Stone were way ahead of the game. https://t.co/JuJrkoLbI3

— James Oliphant (@jamesoliphant) June 11, 2018
[image via screengrab]
— —
Follow Josh Feldman on Twitter: @feldmaniac
Have a tip we should know? tips@mediaite.com
Josh Feldman - Senior Editor