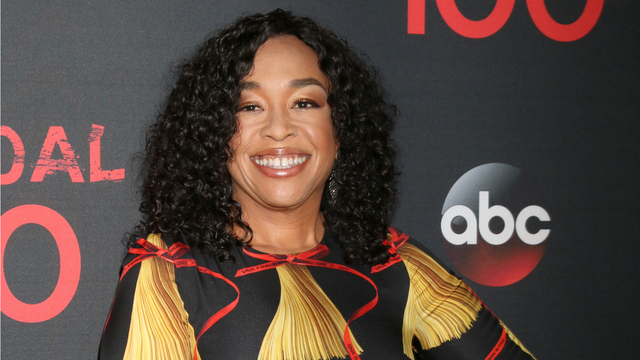 In a recent interview with The Hollywood Reporter, Shonda Rhimes, Kerry Washington, Tony Goldwyn, and others from everyone's favorite Thursday night show are opening up about 100 episodes of Scandal.
The show, of course, takes place in Washington, D.C. and is focused on the Presidency, the White House, Washington D.C.'s premier "fixer," and all of the people and moving parts in between. Because of that, real-life parallels come up and sometimes it can feel more like we're watching a documentary than a drama. According to the cast and Rhimes herself, that makes it harder to write and play.
Rhimes said that she wanted the show to be about what would happen in Washington "if the wheels came off the bus and nobody was driving the bus." But, she said, "The problem now is the wheels have come off the bus, and nobody's driving."
Washington recalls watching the premiere of season six, which aired days after President Donald Trump's inauguration. "I remember watching the season six premiere and seeing David Rosen explain the Electoral College to the viewer. By the time it aired, I was like, 'Everybody understands the Electoral College now.'"
When Scandal's storyline was planned, Rhimes said, "Hillary was going to be president, and we were going to be living in the light. But it didn't occur," adding that "In a world in which all of the things that we would write on Scandal are happening in real life, it's very hard to write Scandal the way we used to."
For the full piece on Scandal, head over to The Hollywood Reporter.
[featured image via Helga Esteb / Shutterstock]
Have a tip we should know? tips@mediaite.com