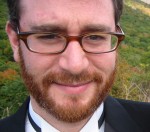 A rabbi, a priest and God walk into a chat room…sounds like the setup to a joke 2.0-style, but in fact, there is a growing and natural movement for religious officials to become involved in social media. Wait – natural?
Actually, yes. Religion has always been one of the places (besides the local inn/pub) where people are inherently social. The rites and rituals at a religious function are, for the most part, community-driven and the church or shul or mosque serve as the meeting house where people brag about their kids, lean on each other during tough times and of course, pray. In other words, this is where we interact.
Also, religion has always been at the forefront of new communication technologies; think Martin Luther and his 95 Theses that were printed with the newfangled printing press; think Jerry Falwell and his use of the newly-launched cable satellite system.
"It's a way of being involved in people's lives and meeting them where they already are."
As many of the clergy I spoke with noted, social media has become the new public square. Over the course of millennia, religious officials would have informal conversations with congregants at the 'Five and Dime' or the soda counter — now much of this is happening online. As Rev. Timothy Schenck, an Episcopal Priest who is the Rector at All Saints' Episcopal Church in Briarcliff Manor, New York, described it: "It's a way of being involved in people's lives and meeting them where they already are." So it would make sense for the ultimate social network – religion – to be a part of the digital social network.
Recently, Pope Benedict XVI decided to officially get the party started: The Vatican launched www.pope2you.net, which will be linked to Facebook and an iPhone App, in the hopes that users can spread the word of God to their friends. We'll call this Ministry2.0.
But the pope is only the most recent religious entrant into the vast world of the social web. Synagogues and churches all across the U.S have been using social media tools like Twitter and Facebook to spread the Holy word.
Rabbi Irwin Kula is the president of the National Jewish Center for Learning and Leadership, and uses tools like Twitter "to offer quick accessible nuggets of Jewish wisdom", Facebook "to connect community members, find past members, help people find resources for life passages, create affinity groups, inform people about interesting events and connect people who can help each other through life," and YouTube, StumbleUpon and Tangle.com "to offer teachings and to share favorite clips."
He says that the core purpose of every religious and spiritual tradition is to help people understand life by being more truthful, more compassionate, and more loving.
Kula notes, "To do this effectively we – religious and spiritual leaders – need to communicate and connect using whatever is the contemporary media architecture and technology of the day. In one era that may be offering sacrifices at a Temple, in another orating on a soapbox in the town square, at the city gates or on an altar or pulpit in a grand cathedral, in another writing articles and books, in another using radio, television or film. Today it is social media."

>>>Next: What Would Jesus Tweet?
Have a tip we should know? tips@mediaite.com