Social Network Gab Shut Down As Web Host Joins Paypal and Other Sites in Banning Service Used by Synagogue Shooter
Social media service Gab — a messaging service and app that billed itself as a "free speech alternative" to Twitter but became known as "Twitter for racists" — is offline, forced out by service providers refusing to do business with them after Saturday's horrific shooting at a synagogue in Pittsburgh.
The anti-Semitic postings on Gab by the man apprehended by police while murdering 11 people at a synagogue were discovered and revealed by internet users and media not long after his name was leaked to the press. Among them a seeming message sent just before the mass shooting indicating his intent to take action.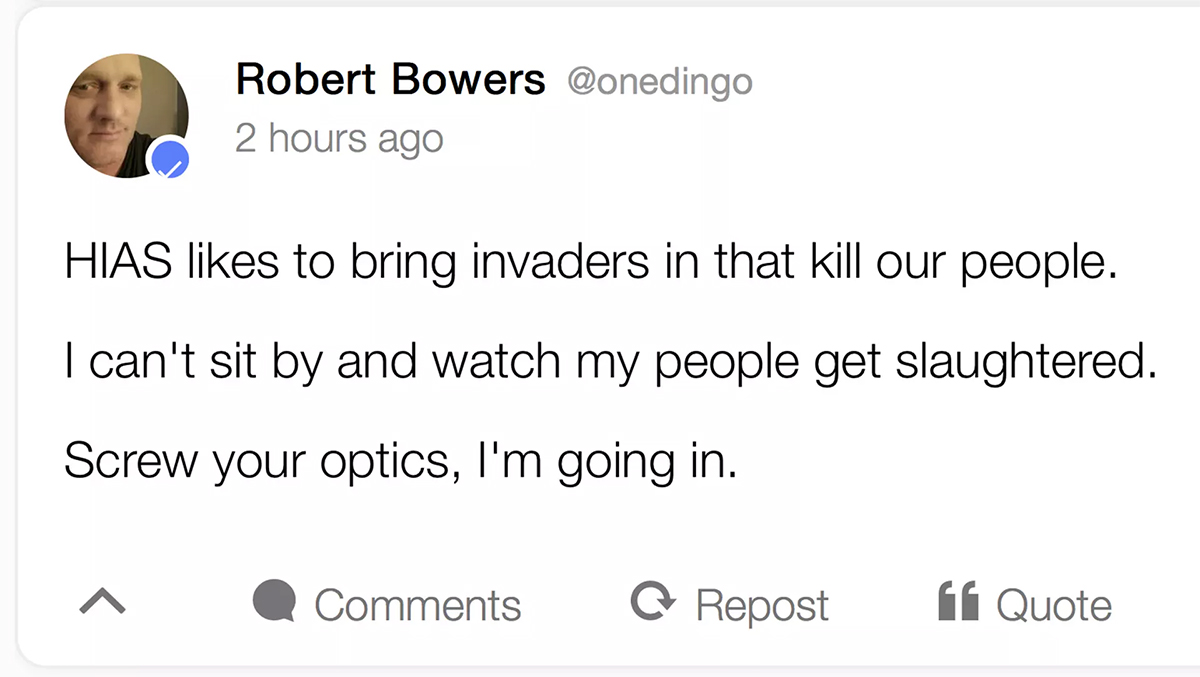 Not long after this was revealed, web services like Paypal and Stripe, both payment services, banned the site. Joyent, Gab's web host, also terminated their agreement with Gab, giving the service 24 hours to download their data and application. Domain Registrar GoDaddy, which hosted their domain name, soon followed. The reason in each case was breach of the terms of service.
Once GoDaddy pulled the plug, the site went offline, at least temporarily.
Gab released a statement on its site before going dark. "Gab.com is under attack. We have been systematically no-platformed by App Stores, multiple hosting providers, and several payment processors," it reads in part. "We have been smeared by the mainstream media for defending free expression and individual liberty for all people and for working with law enforcement to ensure that justice is served for the horrible atrocity committed in Pittsburgh." The message says that the site will be "inaccessible for a period of time" as they work to get it up and running with new service providers.
Brian Stelter and Jim Sciutto noted on CNN this morning that Gab's claim to being the victim of a smear campaign by the mainstream media is "a familiar line of attack."
The service also Tweeted on Sunday night, appealing directly to President Donald Trump.
BREAKING: @GoDaddy is threatening to suspend our domain (which is worth six figures) if we do not transfer to a new provider by tomorrow. This is madness. @realDonaldTrump @parscale I hope you are paying attention. pic.twitter.com/5hsXKW5NvB

— Gab.com? (@getongab) October 29, 2018
The Gab service has been pitched on the #MAGA hashtag as an alternative to Twitter for Trump fans, in addition to other elements.
Although the site pitches itself as a bastion of free speech, in practice it was openly an organizing and recruiting ground for extreme alt-right ideology and white supremacy, and was sometimes referred to as "Reddit for Nazis." And although that refers mainly to the content shared by users. But not just the users.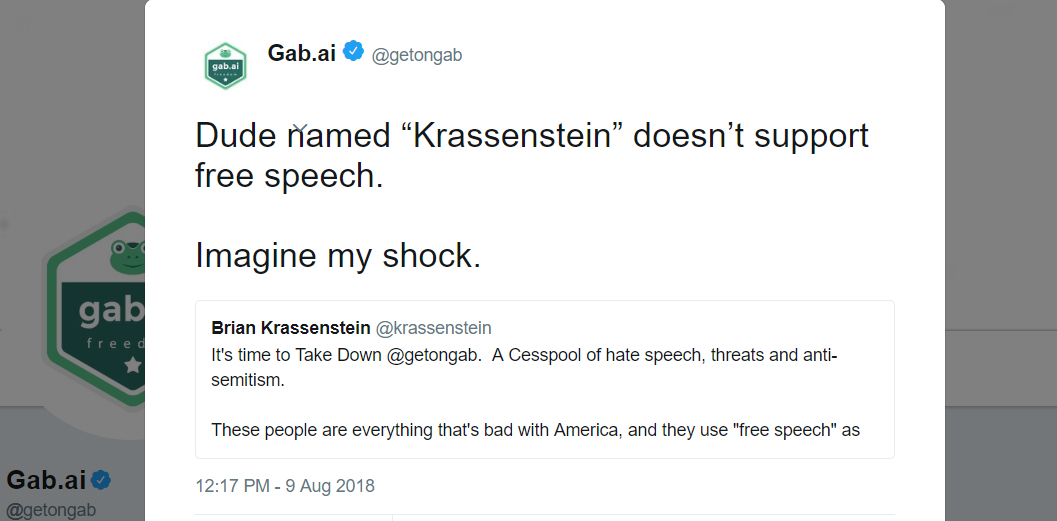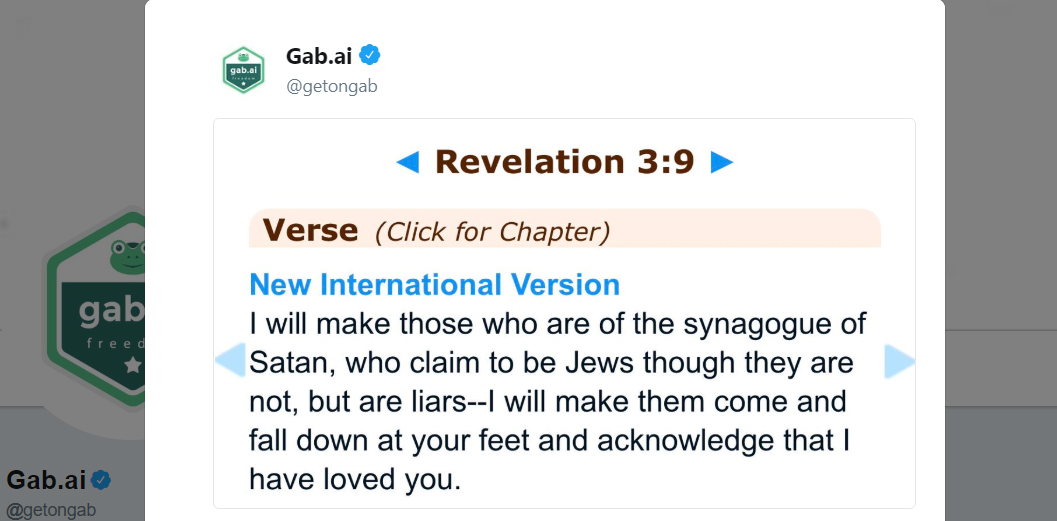 "You can't stop an idea," says Gab in the statement posted on their site.
Watch the clip above, courtesy of CNN.
[Featured image via screengrab]
—
Follow Caleb Howe (@CalebHowe) on Twitter
Have a tip we should know? tips@mediaite.com