President Trump Enjoys Nine Hours of Daily Free Time According to Politico Report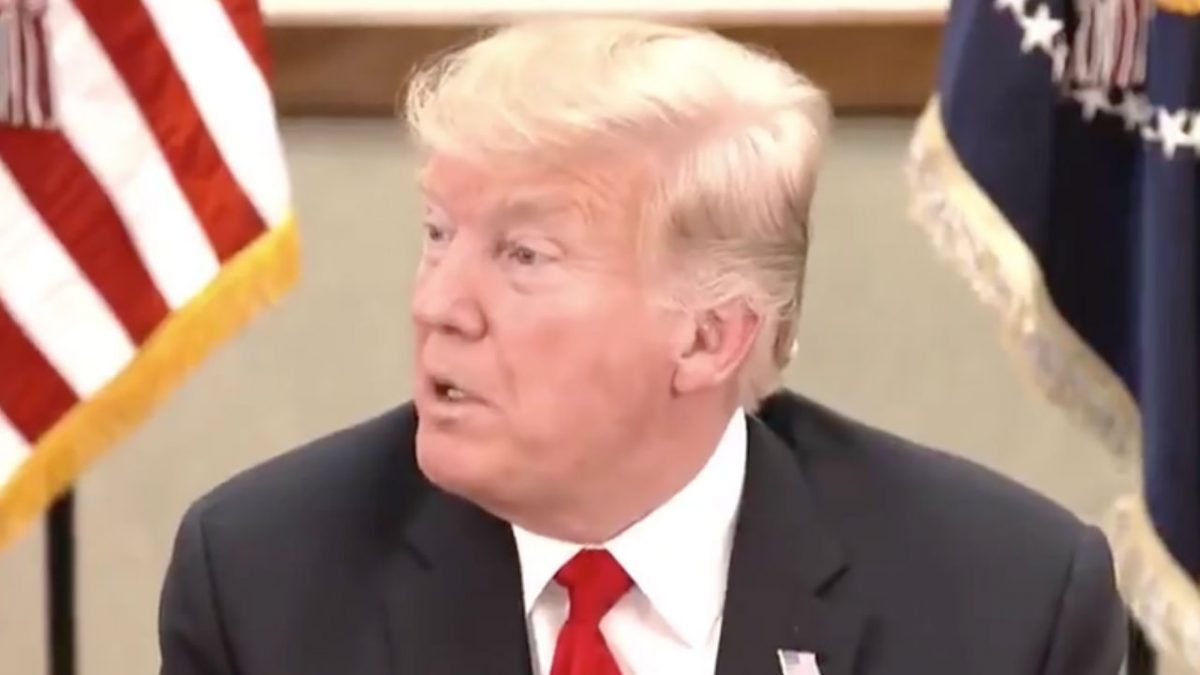 President Donald Trump has up to nine hours of daily free time, according to a new report from Politico that reviewed a copy of his private schedule from last Tuesday.
This number amounted to the president being scheduled for three times as much free time as work time. Trump's schedule describes his free time as "Executive Time," a term used to describe when the president has an empty schedule that allows him to watch cable news, call allies, and tweet.
The other time slots are filled with official administration business, like policy meetings, or speeches and other public appearances.
The president's schedule last Tuesday noted a meeting with White House chief of staff John Kelly at 11:30 a.m., a 30 minute phone call with CEOs, and a speaking engagement given at a leadership conference, but the numerous remaining hours of his work day were free.
When discussing his unorthodox, open schedule, one source familiar told Politico that Trump "might read something in the paper and immediately you'd get an impromptu meeting on trade."
"It's just more impromptu than like a month in advance you have a policy time set that you're going to work up to." they added.
The Politico report also noted that this schedule shows how Trump focuses more on public appearances and less on creating policies.
[image via screengrab]
Follow the author on Twitter (@calebecarma).
Have a tip we should know? [email protected]