Superdelegates Who Back Clinton Reporting Harassment, Threats From Sanders Supporters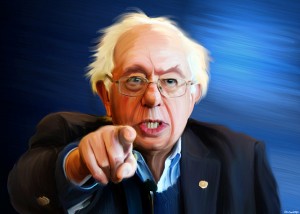 Superdelegates who back Hillary Clinton have reported receiving threats and harassment online and over the phone from Bernie Sanders supporters, the AP reports.
Democratic superdelegates are free to change which candidate they support. Currently, they are overwhelmingly supporting Hillary Clinton, though she also maintains a commanding lead in pledged delegates (that is, delegates from primaries and caucuses).
One Sanders supporter created a "Superdelegate Hit list," which broadcasts the names and contact information of Democratic superdelegates. The word "hit" was removed after the site received criticism.
While many superdelegates are party officials and government figures, others are just volunteers, like Nancy Shumacher, an administrative assistant from Elk River, Minnesota.
AP's Lisa Lerer reports:
"Some of the (phone and email) messages called me names. Some of them called Hillary names. And others said I was a stupid bitch and something bad will happen to me," said Schumacher, a Democratic committee member. "It's kind of hard to take sometimes."

[…] The Sanders campaign assures everyone that it doesn't condone harassment.

Yet Schumacher says she's received vitriolic phone and email messages from self-identified Sanders backers and doesn't quite understand how things got quite so nasty. Eight years ago, she backed Clinton but said she "cheerfully" switched to Illinois Sen. Barack Obama. She'd do the same, she said, if Sanders won the popular vote or pledged delegates from state primary elections.
Another superdelegate, a personal injury attorney, saw his business' Yelp page inundated by irate Sanders supporters telling him he "deserved" the negative rating simply for being a superdelegate.
Delegates are coming under fire on both sides of the aisle. The phenomenon with Democratic superdelegates mirrors the predicament of GOP officials, who have reported receiving threats from Trump supporters in advance of the Republican National Convention.
[image: DonkeyHotey]
Have a tip we should know? tips@mediaite.com