'The KKK is More American Than the Illegal President!': Jail Director Resigns Over Racist Facebook Posts
After it was discovered that he had shared numerous inflammatory and offensive posts to his Facebook page, a Tennessee jail director resigned. He had been with the center for 17 years.
David Barber, deputy director of the Shelby County Corrections Center, took to his personal Facebook page to share a number of blatantly racist posts praising the Ku Klux Klan and calling for the hanging of the current President of the United States.
While Barber took the posts down from his page after he was "counseled" by Shelby County Mayor Mark Luttrell, LocalMemphis.com was able to grab screen shots of the posts.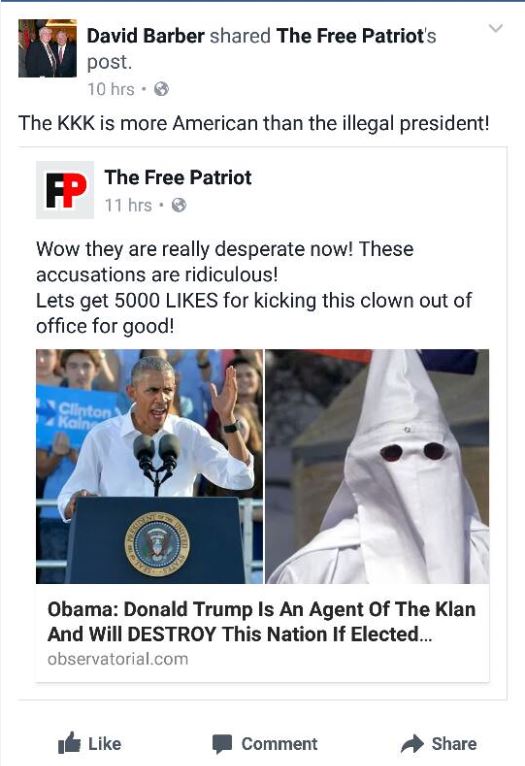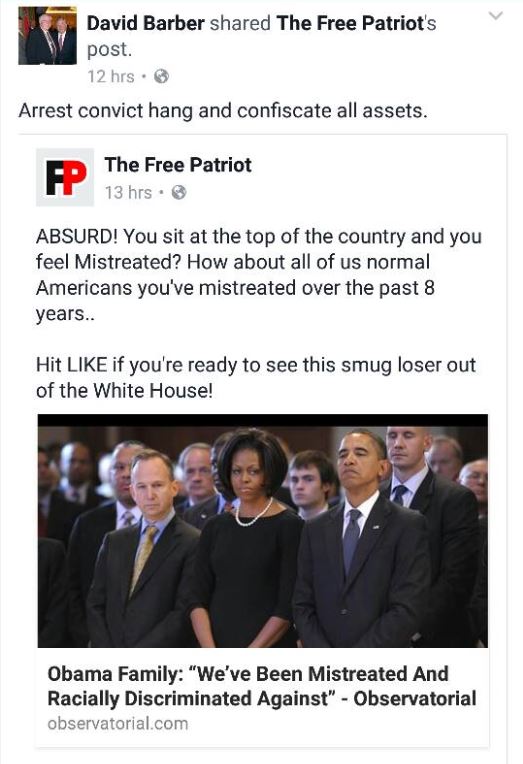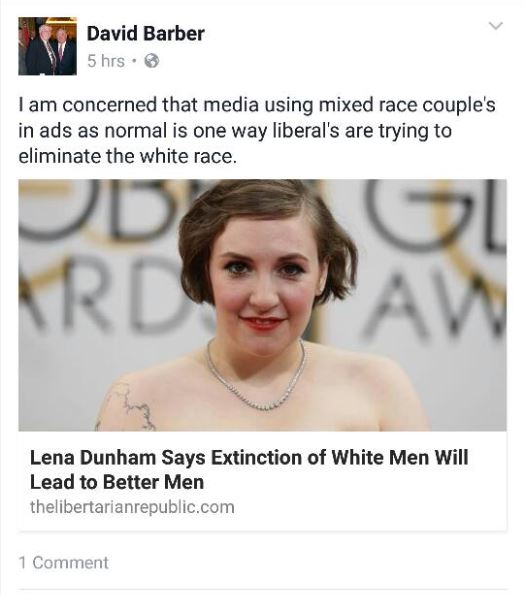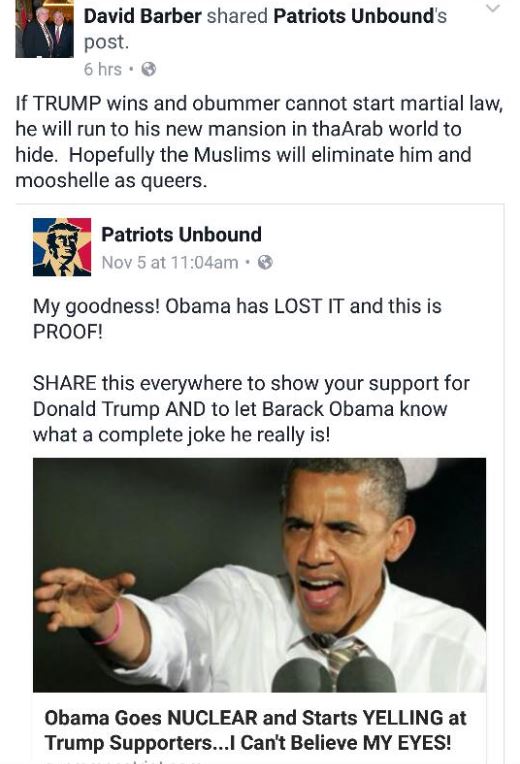 Initially, Lutrell said Barber hadn't been disciplined because "it's freedome of speech and he's not representing the county." However, after Barber announced his resignation, the mayor's office noted that his occupation was listed on his Facebook page, making it "evident to anyone who accessed the page."
Shelby County Commission Chairman Melvin Burgess released this statement following Barber's resignation on Tuesday:
"I join all citizens within this community in their outrage regarding the comments made by former Deputy Director, David Barber. His statement on his Facebook page is not speech becoming of a public officer serving the citizens of this county. Specifically, Barber says: "The KKK is more American than the illegal president". This is completely unacceptable. We must put an end to the racist rhetoric in this country and come together. As a senior member of management of county government, it was not alright and was unacceptable for Barber to make racist statements supporting the Ku Klux Klan. My only concern is whether something should have or could have been done sooner than now. I am aware that Barber has resigned which was a step in the right direction; however, it is extremely important to ensure that it is crystal clear that the citizens of our community understand that this type of behavior will not be tolerated within Shelby County Government. Lastly, I believe that county government will be much better off now that Barber is no longer a part of it and I am truly hopeful that employees will understand the seriousness of their behavior as employees for Shelby County Government."
In the aftermath of Donald Trump's shocking victory last week, the Southern Poverty Law Center has documented hundreds of instances of hateful intimidation and harassment. Twitter has also cracked down on hate speech and abuse in recent days, banning and suspending numerous accounts from alt-right users and adjusting its mute settings.
[image via screengrab]
–
Follow Justin Baragona on Twitter: @justinbaragona
Have a tip we should know? tips@mediaite.com