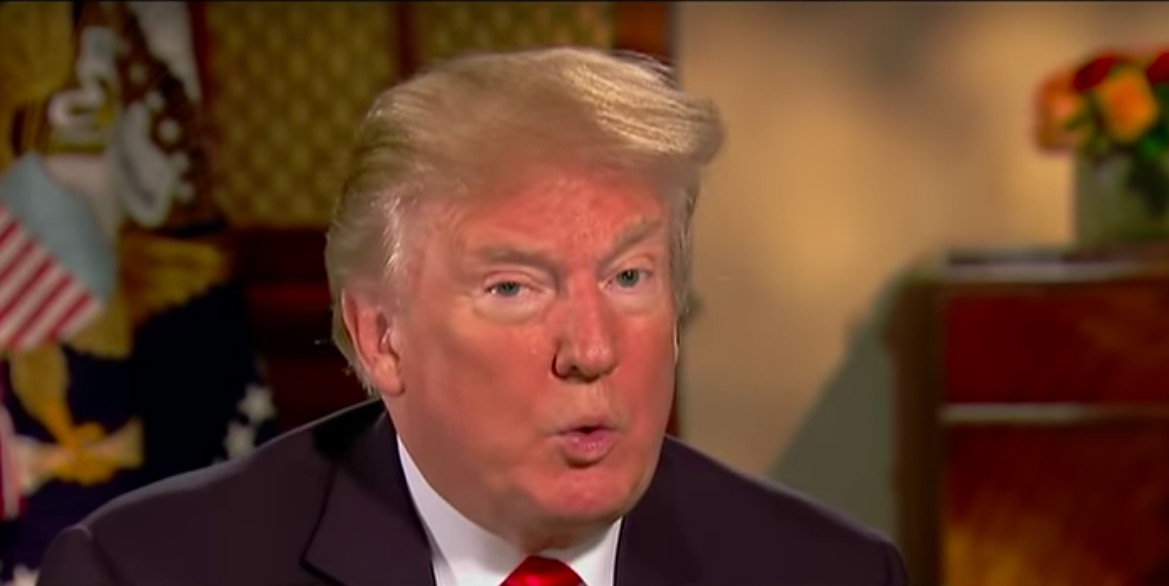 President Donald Trump is really into starting and maintaining trade wars no matter how harmful, so it comes as no surprise that he wants to enact legislation allowing him to negotiate directly with other countries, ignoring precedent and rules and American interests.
It should also come as no surprise that the act has a simple, blunt name: The Fair and Reciprocal Trade Act.
But when you look at that name again, that's when things get eye-popping. Go ahead, acronym it.
That's right: The President of the United States just issued a big fat FART act.
Now, one would think that Trump's many aides and advisors would caution him before he released a huge FART, but alas, the FART has been made, and we all have to deal with the consequences.
Twitter was a little repulsed by the FART, but they also thought it was – as a FART tends to be – pretty funny:
Ladies and Gentlemen, the US FART Act. (This is why you don't staff your White House with ridiculous amateurs.) #brownMandMs pic.twitter.com/qIFRJBEDio

— Helen Kennedy (@HelenKennedy) July 2, 2018
"The world is laughing at us" says Trump, before proposing the FART Act (Fair and Reciprocal Tariff Act)

— Don Moynihan (@donmoyn) July 2, 2018
"And we'll call it f.a.r.t."
"But daddy."
"What Ivanka? What?"
"Well daddy, FART doesn't sound very…"
"Don't be silly Ivanka, no one will call it fart." https://t.co/QMbRNKms2x

— Molly Jong-Fast (@MollyJongFast) July 2, 2018
As an editor who writes some headlines at the NY Post can I just say I'm really psyched about the FART Act

— Seth Mandel (@SethAMandel) July 2, 2018
The FART Act.

The FART Act. pic.twitter.com/O0jPUqEGid

— Schooley (@Rschooley) July 2, 2018
The FART Act will be followed by the Path Out Of Prosperity Act (POOP)

— Sarah Cooper (@sarahcpr) July 2, 2018
Every member of Congress should be asked whether they would openly stand behind a FART act. https://t.co/OeMcACMIBY

— Jeff B. (@EsotericCD) July 2, 2018
My head hurts so much…Trump is pushing a bill that's literally called the US FART Act. It's a terrifying over-reach of presidential power that would disintegrate decades of trade relationships with our allies and it's also called the US FART Act. https://t.co/cG5EvOzBJ3 pic.twitter.com/je48YHbYaF

— Hank Green (@hankgreen) July 2, 2018
Even former White House Communications Director Anthony Scaramucci was grossed out by the FART:
WTO has its flaws, but the "United States Fair and Reciprocal Tariff Act," aka the U.S. FART Act, stinks. American consumers pay for tariffs. Time to switch tactics. https://t.co/OfyOFA1neU

— Anthony Scaramucci (@Scaramucci) July 2, 2018
How do you feel about the President's boisterous FART? Sound off in the comments!
[image via screengrab]
Have a tip we should know? tips@mediaite.com