Trump Admin Reportedly Spending Obamacare Promotional Budget On Ad Campaign Denouncing It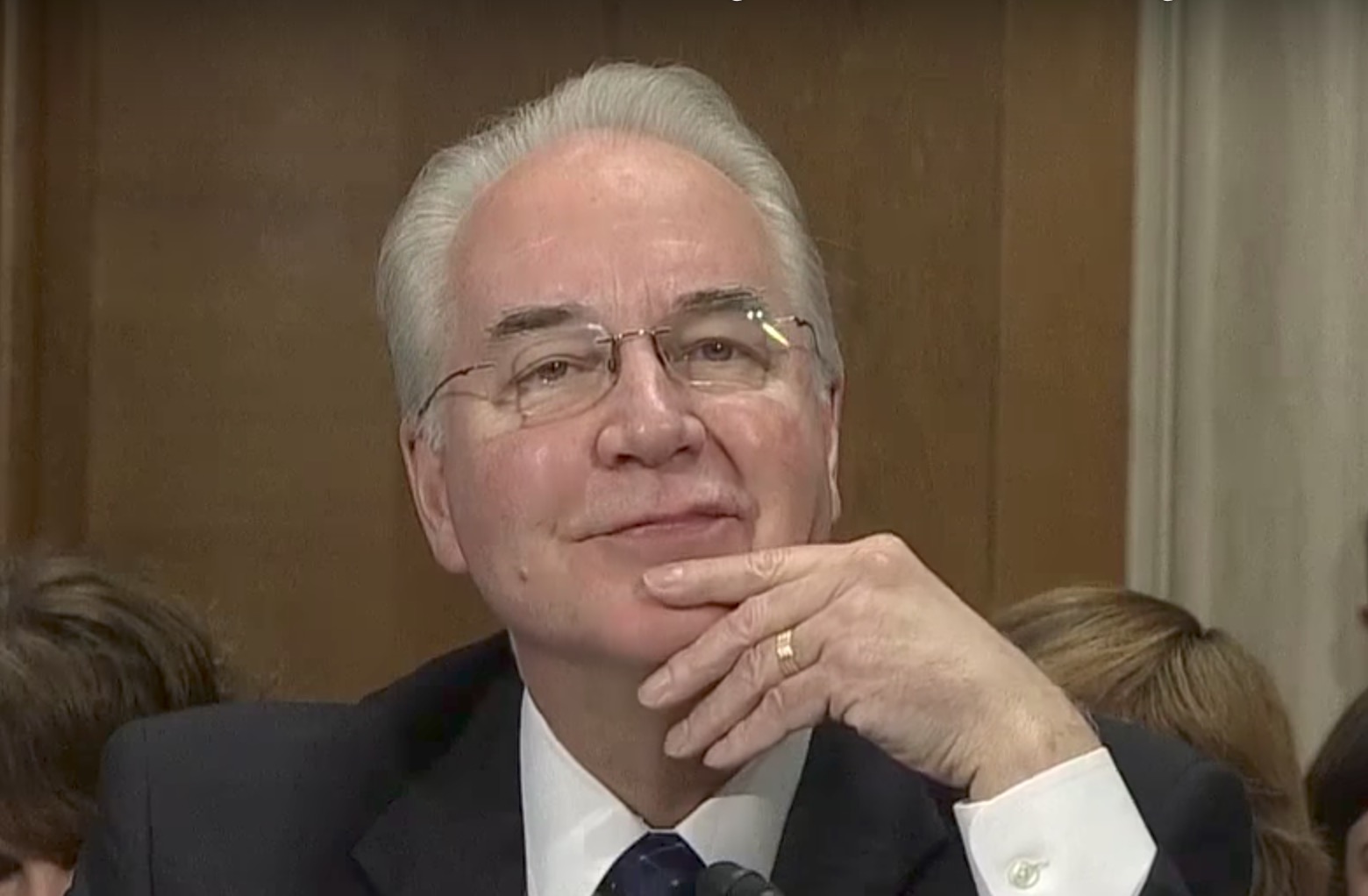 President Donald Trump's administration has spent taxpayer dollars allocated to encourage enrollment in the Affordable Care Act on a "a public relations campaign aimed at methodically strangling it," according to a new report in The Daily Beast.
Sam Stein — now happily ensconced at his new employer —  reports that the sustained effort "involves a multi-pronged social media push as well as video testimonials designed at damaging public opinion of President Obama's health care law."
The Department of Health and Human Services, under the leadership of Secretary Tom Price, has been pumping out testimonial videos of people who have been hurt by President Obama's signature health care policy.
The HHS Department's "consumer information and outreach" budget is ostensibly funding those videos — a budget previously used to encourage enrollment in the ACA.
That drew the attention of Democrats in Congress, who are fighting attempts to repeal of Obamacare, and "have asked government agencies to investigate whether the administration has misused funds and engaged in covert propaganda in its efforts to damage and overturn the seven-year-old health care law."
The strategy from the HSS falls in line with the president's own comments on the ACA in the wake of the collapse of GOP efforts to pass their own bill through the Senate — that he would like the "let Obamacare fail."
In the Daily Beast story, Stein details further Republican efforts to sabotage Obamacare from within, including missives from the HHS Twitter account and official website bashing the health care law.
That all has the effect of hamstringing Obamacare: the act relies on steady increases in enrollment, but prospective enrollees frequenting the HHS website are discouraged from doing so.
As Andy Slavitt, the former acting administrator at the Centers for Medicare and Medicaid Services (CMS) points out, "the uncertainty causes people to freeze."
"And look, you're not hired into the administration to decide whether you agree with the law you're asked to execute," Slavitt continues. "That's not your job… Congress appropriates funds for you to carry out laws that they passed, not to spend those funds on activities that counteract those laws."
Stein goes on to detail ways in which Tom Price's department may be brushing up against the law in its efforts to tar Obamacare.
And four leading congressional Democrats have requested "an investigation into the various ways in which HHS used its public relations resources to help promote repeal of Obamacare." They have yet to receive responses from the administration, The Daily Beast notes.
Read the report in its entirety here.
[image via screengrab]
—
Follow Aidan McLaughlin (@aidnmclaughlin) on Twitter
Have a tip we should know? [email protected]
Aidan McLaughlin - Editor in Chief