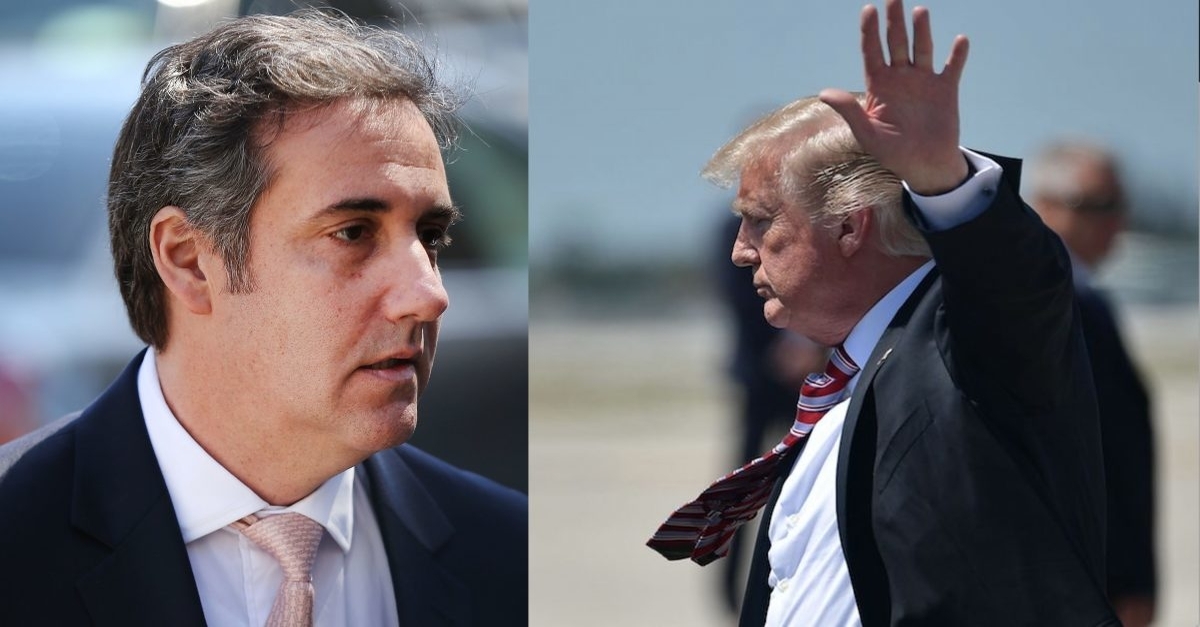 Well, it appears that President Donald Trump's biggest foe may not be Special Counsel Robert Mueller, the "fake news" media, or any Democrat on Capitol Hill but his former personal lawyer Michael Cohen.
This week, Cohen has caused lots of trouble for the Trump legal team. Earlier this week, Cohen's attorney Lanny Davis presented the infamous tape that recorded Trump and Cohen discussing payment in order to silence former Playboy model Karen McDougal from talking about her alleged affair with the then-candidate. And now, Cohen alleges that Trump had prior knowledge about the Trump Tower meeting his son Donald Trump Jr. had with Russians during the 2016 election in hopes of getting dirt on Hillary Clinton.
According to a report from The Daily Beast, there is only bad blood.
Sources have actually pointed to Trump's Twitter feed to find signs that he now only has disdain for his former lawyer.
In his two most recent tweets about his former lawyer, Trump has declined to write "Michael" or "Cohen," as he has in other tweets about him this year. The slight is not by accident, according to multiple people who have known Trump for years. The president, they say, will often stop using people's names if he's convinced they're turncoats, or if he suddenly finds them big enough "losers" not worth the attention.
"They're dead to each other [now]," a source close to Trump and who knows Cohen said.
While Trump allies are reportedly developing tactics to "bury" Cohen, Cohen's team isn't that threatened, mocking Trump's lawyer Rudy Giuliani and other associates as "the gang who can't shoot straight."
"When you've got truth on your side, you're not afraid of anything," Lanny Davis told The Daily Beast. "So what are they afraid of?"
[images via Getty]
Have a tip we should know? tips@mediaite.com