Trump: Andrew Jackson Could Have 'Worked Out' Differences With South, Avoided Civil War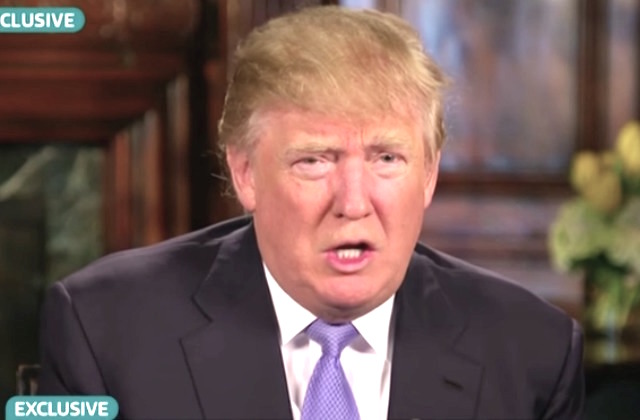 In an interview that aired on Monday, President Donald Trump wondered why the Civil War couldn't have been avoided, and whether former president Andrew Jackson might've been able to solve things before the conflict began.
In a discussion with Washington Examiner's Salena Zito, Trump compared his election campaign and political rhetoric to the rough style of America's 7th president. As Trump spoke about how the people of Tennessee love Jackson, he suggested that "had Andrew Jackson been a little bit later you wouldn't have had the Civil War."
"He was really angry that he saw what was happening with regard to the Civil War, he said 'there's no reason for this,'" Trump said. "People don't realize, you know, the Civil War, if you think about it, why? People don't ask that question, but why was there a Civil War? Why could that one not have been worked out?"
Here's the transcript for the whole exchange:
Here's Trump's full answer on "swashbuckler" Andrew Jackson and the Civil War: "Why could that one not have been worked out?" pic.twitter.com/Zb8OQaDqyq

— Edward-Isaac Dovere (@IsaacDovere) May 1, 2017
For context, Jackson was a slaveholding plantation owner who died 16 years before the Civil War began. The conflict took place shortly after Abraham Lincoln was elected president in 1860, and the matter of slavery is frequently considered a major component of the economic, states rights, and human rights issues at the center of the war between the Northern Union and the Southern Confederacy.
Listen above, via Sirius XM.
UPDATE –– 9:18 pm ET: Trump tweeted this out after hours of cable news coverage on his remarks:
President Andrew Jackson, who died 16 years before the Civil War started, saw it coming and was angry. Would never have let it happen!

— Donald J. Trump (@realDonaldTrump) May 2, 2017
[Image via screengrab]
— —
>> Follow Ken Meyer (@KenMeyer91) on Twitter
Have a tip we should know? tips@mediaite.com