Trump Endorses Mitt Romney For Utah Senate Race: 'Will Make a Great Senator'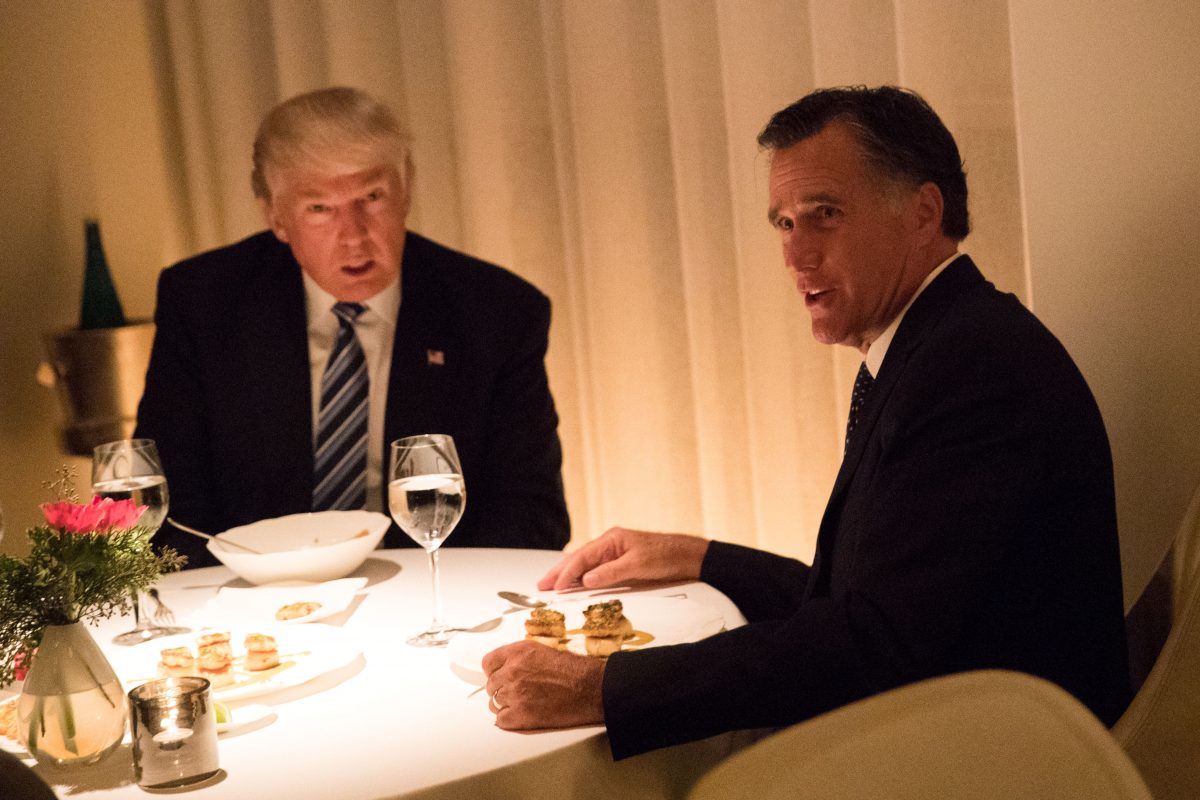 President Donald Trump endorsed longtime foe Mitt Romney for Utah Senate on Monday night, saying the former 2012 presidential candidate has his "full support and endorsement!"
.@MittRomney has announced he is running for the Senate from the wonderful State of Utah. He will make a great Senator and worthy successor to @OrrinHatch, and has my full support and endorsement!

— Donald J. Trump (@realDonaldTrump) February 20, 2018
Romney, formerly the governor of Massachusetts, has been a thorn in the side of Trump since the 2016 campaign, repeatedly speaking out against the now-president's policies and rhetoric.
There was a brief reprieve in the bitter relationship between the two last year, when Romney put himself in the running to be Trump's secretary of state. But that bid resulted in little more than a meme-worthy photo, and Romney soon returned to his position as one of Trump's most fierce critics.
In Romney's announcement video for his Senate run — in which he seeks to replace outgoing Sen. Orrin Hatch — he took some subtle jabs at Trump, stating, "Utah welcomes legal immigrants from around the world, Washington sends immigrants a message of exclusion."
"And on Utah's Capitol Hill, people treat one another with respect," Romney added.
It's unclear what compelled Trump to endorse a candidate who is presumably running to oppose his administration, but he may have been convinced by Romney's near-certain win in Utah — the state is deep-red enough to ensure his victory over a Democrat, and polite enough to ensure the same result over a Trumpian Republican.
Fun flashback: watch the last time Trump endorsed Romney for something.
UPDATE – 10:05 p.m. EST: Romney expressed thanks for the thumbs-up.
Thank you Mr. President for the support. I hope that over the course of the campaign I also earn the support and endorsement of the people of Utah.

— Mitt Romney (@MittRomney) February 20, 2018
[Photo by Drew Angerer/Getty Images]
—
Follow Aidan McLaughlin (@aidnmclaughlin) on Twitter
Have a tip we should know? tips@mediaite.com
Aidan McLaughlin - Editor in Chief