Trump Hits Back At 'Failed Generals' Who Were 'Unable To Do The Job' Over Syria Withdrawal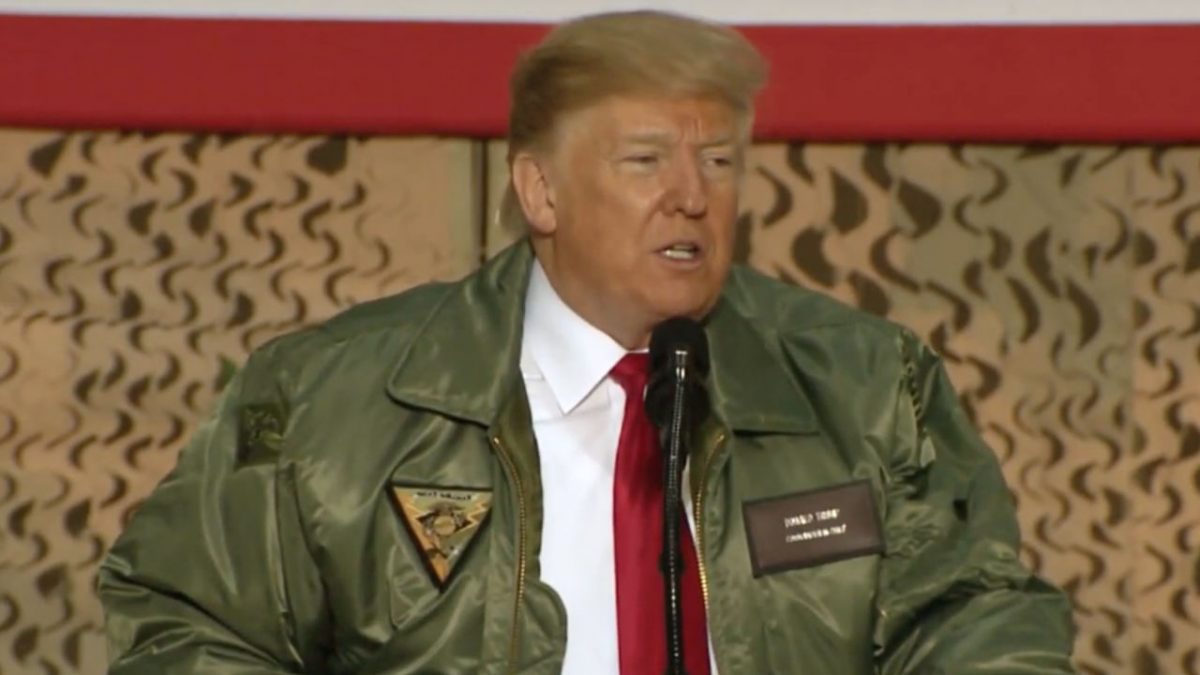 President Donald Trump is pushing back on criticism about the sudden announcement from a week and a half ago about plans to remove U.S. troops from Syria and that ISIS was defeated. This decision reportedly came despite advice from military and intelligence leadership and eventually led to the protest resignation from Secretary of Defense James Mattis.
On New Year's Eve, President Trump apparently felt the need to clear the air and defend his position via a short series of tweets that explained his process as a simple fulfillment of his campaign promise. And, as his is wont, he included some not-so-subtle digs at his detractors.
Trump tweeted:
If anybody but Donald Trump did what I did in Syria, which was an ISIS loaded mess when I became President, they would be a national hero. ISIS is mostly gone, we're slowly sending our troops back home to be with their families, while at the same time fighting ISIS remnants……

— Donald J. Trump (@realDonaldTrump) December 31, 2018
…I campaigned on getting out of Syria and other places. Now when I start getting out the Fake News Media, or some failed Generals who were unable to do the job before I arrived, like to complain about me & my tactics, which are working. Just doing what I said I was going to do!

— Donald J. Trump (@realDonaldTrump) December 31, 2018
…..Except the results are FAR BETTER than I ever said they were going to be! I campaigned against the NEVER ENDING WARS, remember!

— Donald J. Trump (@realDonaldTrump) December 31, 2018
Following the announced plans to withdrawal, Trump has received bipartisan criticism for the planned withdrawal. Senator Lindsey Graham, a close Senate ally to the White House, notably was vocal in pushing back on this plan, though his rhetoric has softened more recently.
Trump's dig at "some failed generals" is certainly a dig at Gen. Stanley McChrystal, who in a recent interview with ABC News' Martha Raddatz, spared little criticism for a president who he sees as "immoral."
Have a tip we should know? tips@mediaite.com