Trump Makes Surprise Call to Rush Limbaugh For Anniversary, Says People in DC Are 'Evil'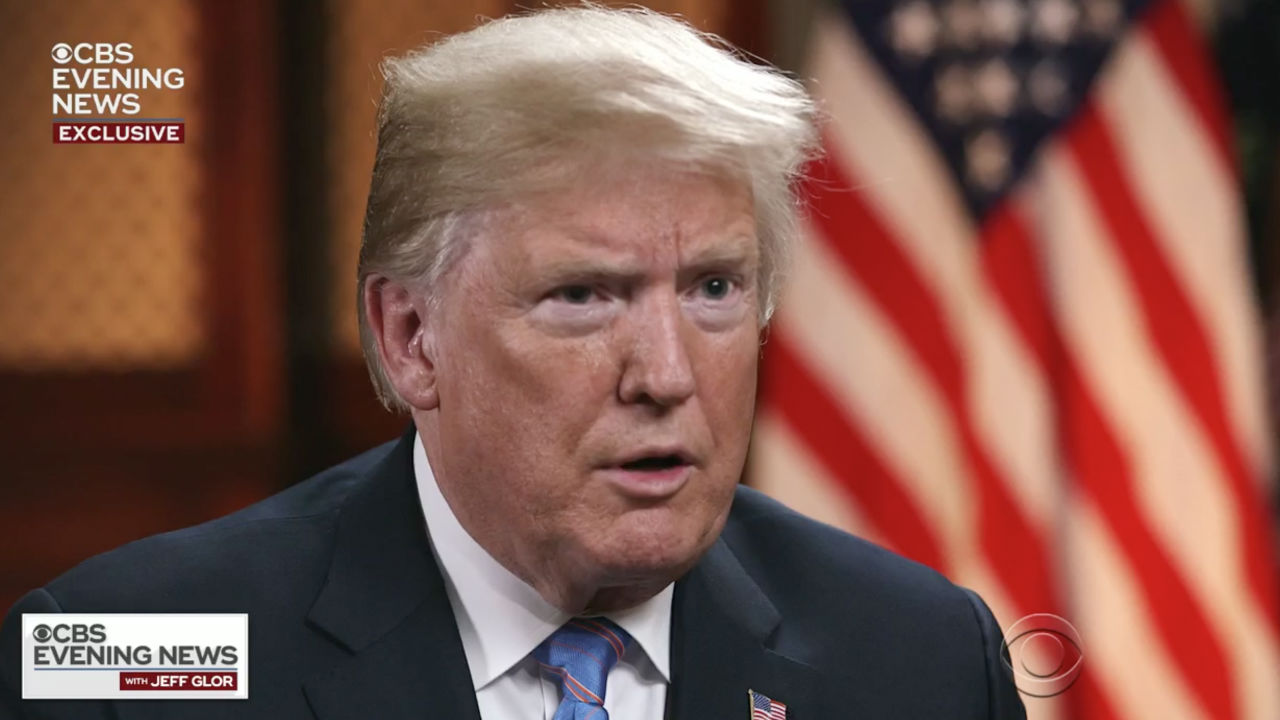 President Donald Trump gave a surprise interview to Rush Limbaugh today, and he took the opportunity to go off on how he's surrounded by "evil" people in Washington.
Trump called in to honor the conservative radio host for the 30th anniversary of his show.
"This is your favorite president and I think you are fantastic," Trump said. "So I just want to congratulate you. Thirty years. Just do it for another 30 years, after that you can take it easy."
Trump used the interview to wax poetic about the rally he held last night in Tampa, and he spoke about how politicians "mistreated" the country for years before his presidency. As Limbaugh lauded Trump for defying expectations and shaking up the Washington political establishment, the president remarked "you've got a lot of bad people in Washington."
"You knew that a long time ago frankly before I knew it," Trump said. "I had no idea how evil some of them are, but you have a lot of great people too."
Trump continued to tout his "lovefest" of a rally and his economic policies. Limbaugh eventually got back in to praise Trump for being willing to shut down the government (which the GOP would rather avoid) to get his border wall built.
"It's like pulling teeth getting these guys to to get it done," said Trump. "You have no idea how tough I've been, and I say 'hey if you have a shutdown, you have a shutdown.'"
Oh yeah, and Trump took another swipe at Sen. John McCain (R-AZ) for his fatal down vote on the GOP's effort to undo Obamacare.
"It was a horrible thing he did to our country," Trump said. "And he did it because of me, probably."
Listen above.
[Image via screengrab]
— —
>> Follow Ken Meyer (@KenMeyer91) on Twitter
Have a tip we should know? tips@mediaite.com