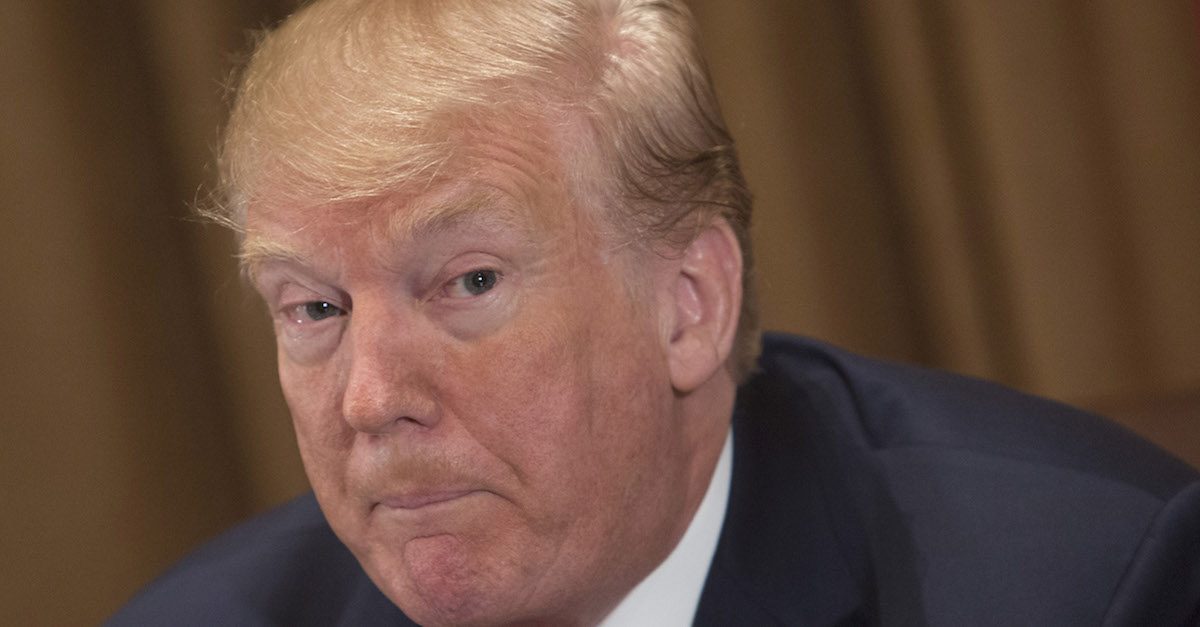 President Donald Trump fired back at George Conway, husband to White House counselor Kellyanne Conway, on Twitter Tuesday morning.
In a retweet of Trump campaign manager Brad Parscale that dismissed the vocal critic of Trump, the commander in chief added: "A total loser!"
A total loser! https://t.co/vm3Vv2f9jf

— Donald J. Trump (@realDonaldTrump) March 19, 2019
George Conway is a D.C.-based attorney, and recently warned in a series of tweets and retweets that Trump's erratic and voluminous social media activity on Sunday is a sign his mental "condition is getting worse."
His wife, who frequently defends her boss on regular cable news appearances was asked of her husband's criticism of the president and dismissed it out of hand. When confronted by reporters Monday about her husband's tweets, Kellyanne's answer was terse:
"No, I don't share those concerns," she said.
Trump has mostly ignored the musings of Mr. Conway, whose critiques have become more frequent and harsh over time. Last year, in a pool spray on the White House lawn, Trump was asked directly to comment and suggested that he just wanted attention and that the reporter should follow up with Mrs. Conway.
For his part, Conway responded to the presidential attack by tweeting out a list of symptoms for the Narcissistic Personality Disorder:
Tell us, @realDonaldTrump—which of these diagnostic criteria do you not satisfy?https://t.co/3wB5U54X9J pic.twitter.com/aJ8hUKtE4Z

— George Conway (@gtconway3d) March 19, 2019
[Image via Chris Kleponis/Getty Images]
Have a tip we should know? tips@mediaite.com