Trump Rips 'Grandstander' Jim Acosta in Reaction to CNN Lawsuit: Guys Like Him 'Bad for the Country'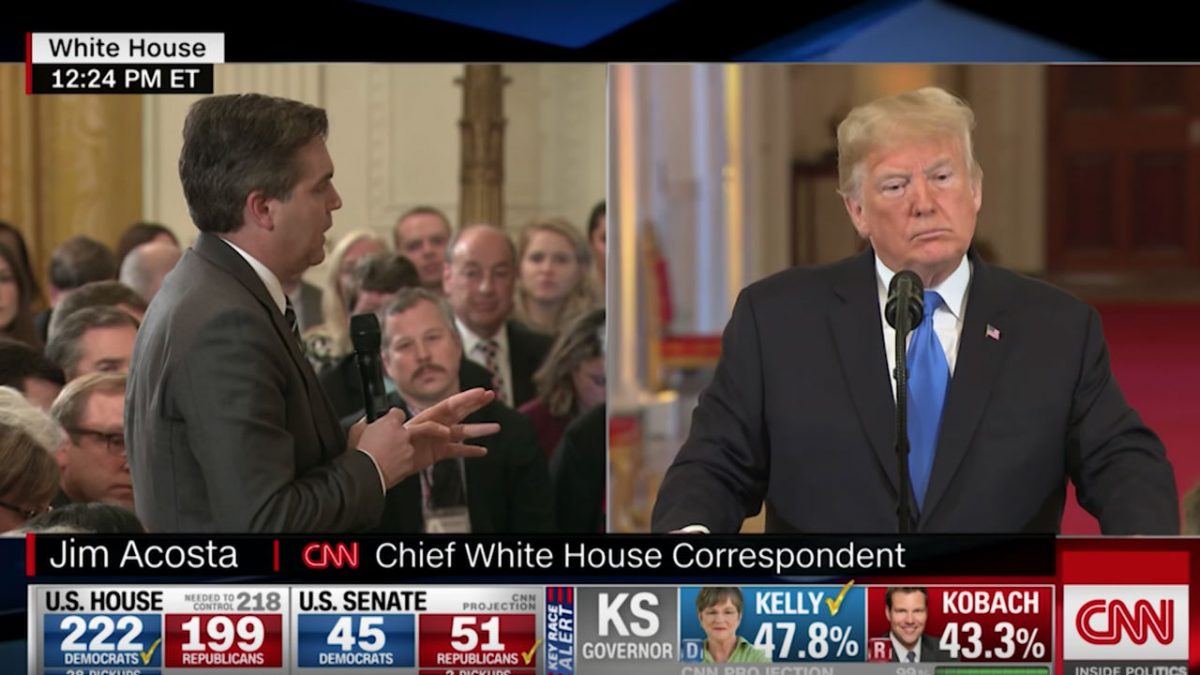 President Donald Trump did an interview with The Daily Caller today and, naturally, the topic of CNN's lawsuit against the White House over the revocation of Jim Acosta's hard pass came up.
The White House took this action against Acosta after last week's fiery press conference, in which a White House intern tried to take the mic from Acosta but he continued sparring with Trump. The President repeatedly insulted him and told him to sit down.
Many other news outlets have expressed support of CNN in its move, most notably Fox News.
Trump was asked in the Daily Caller interview with Saagar Enjeti and Benny Johnson about the lawsuit, and he said the White House should prevail, but "we'll see how the court rules."
But he also sounded off on Acosta a lot, remarking at one point "Is it freedom of the press when somebody comes in and starts screaming questions and won't sit down."
"Jim Acosta is just somebody who gets up and grandstands, he doesn't even know what he's asking you half of the time… I really think that when you have guys like Acosta, I think they're bad for the country … He's just an average guy who's a grandstander who's got the guts to stand up and shout."
Trump also told the Daily Caller he's close to a decision on the future of DHS Sec. Kirstjen Nielsen, and he weighed in on the Florida recount and said Brenda Snipes should be fired.
[image via screengrab]
Have a tip we should know? tips@mediaite.com
Josh Feldman - Senior Editor