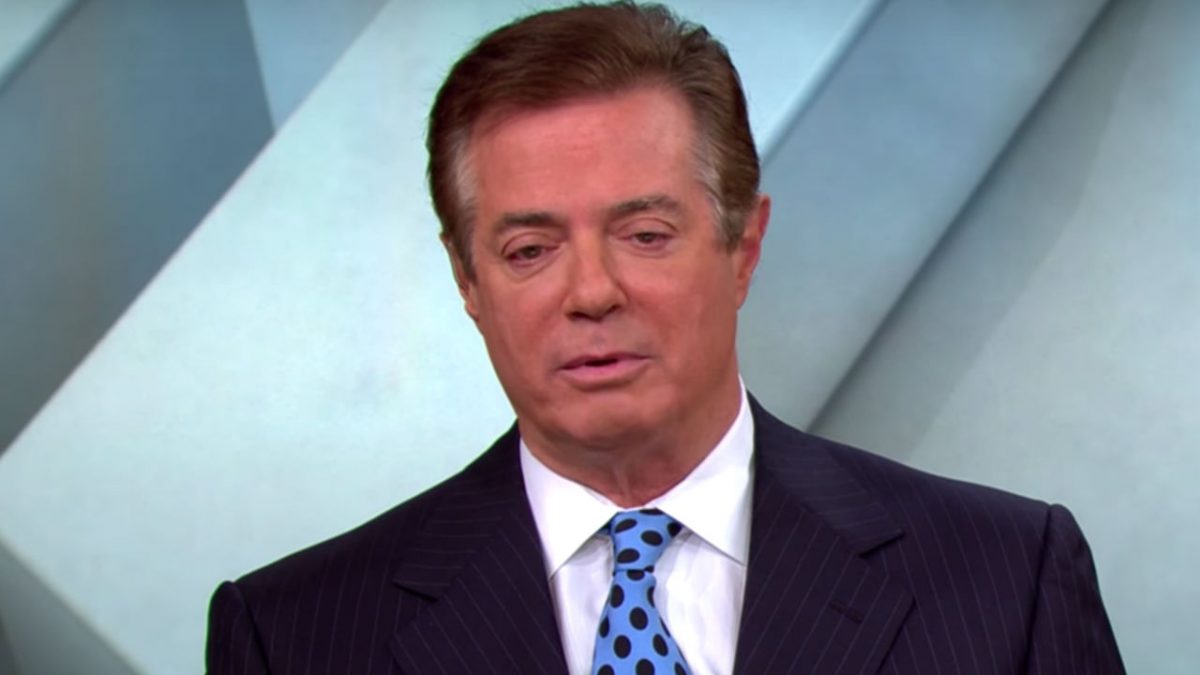 In a Washington Post interview yesterday, President Donald Trump went off the record when asked about Paul Manafort, in light of Robert Mueller's office accusing the former Trump campaign chairman of lying and breaking his plea deal.
When specifically asked if he's "planning to do anything to help him," Trump responded, "Let me go off the record because I don't want to get in the middle of the whole thing."
Well, in a new interview with The New York Post, he very much went on the record – saying rather explicitly that a pardon for Manafort is not off the table:
He's never discussed a pardon for Paul Manafort, President Trump said Wednesday — but it's "not off the table."

"It was never discussed, but I wouldn't take it off the table. Why would I take it off the table?" the president said during an Oval Office interview on Wednesday.
He also echoed his tweet from this morning decrying the "McCarthyism" of Mueller's office, accusing the special counsel of trying to get Manafort, Roger Stone, and Jerome Corsi to lie.
Trump also decried "flipping" again in comments similar to what he told Fox News in the middle of the Michael Cohen firestorm in August.
"You know this flipping stuff is terrible,' he told the Post. "You flip and you lie and you get – the prosecutors will tell you 99 percent of the time they can get people to flip. It's rare that they can't."
Have a tip we should know? tips@mediaite.com
Josh Feldman - Senior Editor