'This Was the Worst Call By Far': Trump Blasts Australian Prime Minister During Weekend Phone Call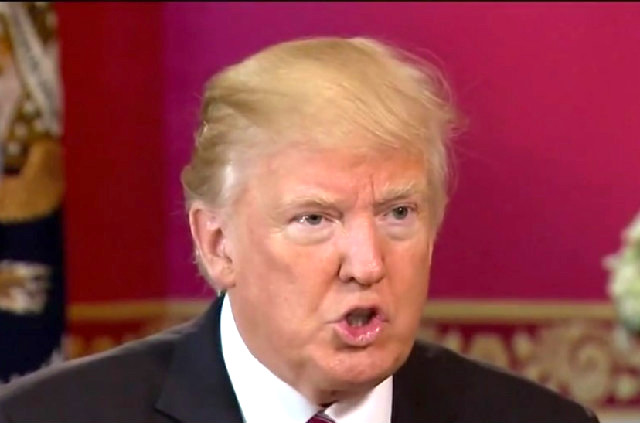 In what one would normally figure would be a friendly conversation between two leaders of countries who are solid allies, President Donald Trump's weekend phone call with Australian Prime Minister Malcolm Turnbull was anything but.
According to the Washington Post, Trump spent the conversation either bragging about the size of his Electoral College victory to Turnbull or blasting the Aussie leader over a refugee agreement between the two countries. At one point, with Trump noting that this was his fifth call with world leaders that day, he informed Turnbull "this was the worst call by far."
Over the refugee deal, Trump complained about the pledge that had been previously reached.
"This is the worst deal ever," Trump fumed as Turnbull attempted to confirm that the United States would honor its pledge to take in 1,250 refugees from an Australian detention center. Trump, who one day earlier had signed an executive order temporarily barring the admissions of refugees, complained that he was "going to get killed" politically and accused Australia of seeking to export the "next Boston bombers."
Also, even though the call was supposed to last for an hour, Trump cut it off after 25 minutes. While the White House wouldn't comment to the Post, a senior administration official did let the paper know that the call was tense and confrontational.
This isn't the only Trump call with a world leader that apparently didn't go all that smoothly. It was reported earlier today that his conversation with Mexican President Enrique Pena Nieto involved Trump telling Nieto that he had "bad hombres" down there and that he may have to send the US military to the border.
[image via screengrab]
–
Follow Justin Baragona on Twitter: @justinbaragona
Have a tip we should know? tips@mediaite.com