Twitter Laughs at Trump's Typo-Ridden Tweet Blasting Mueller Special 'Council': 'Just Amazingly Dumb'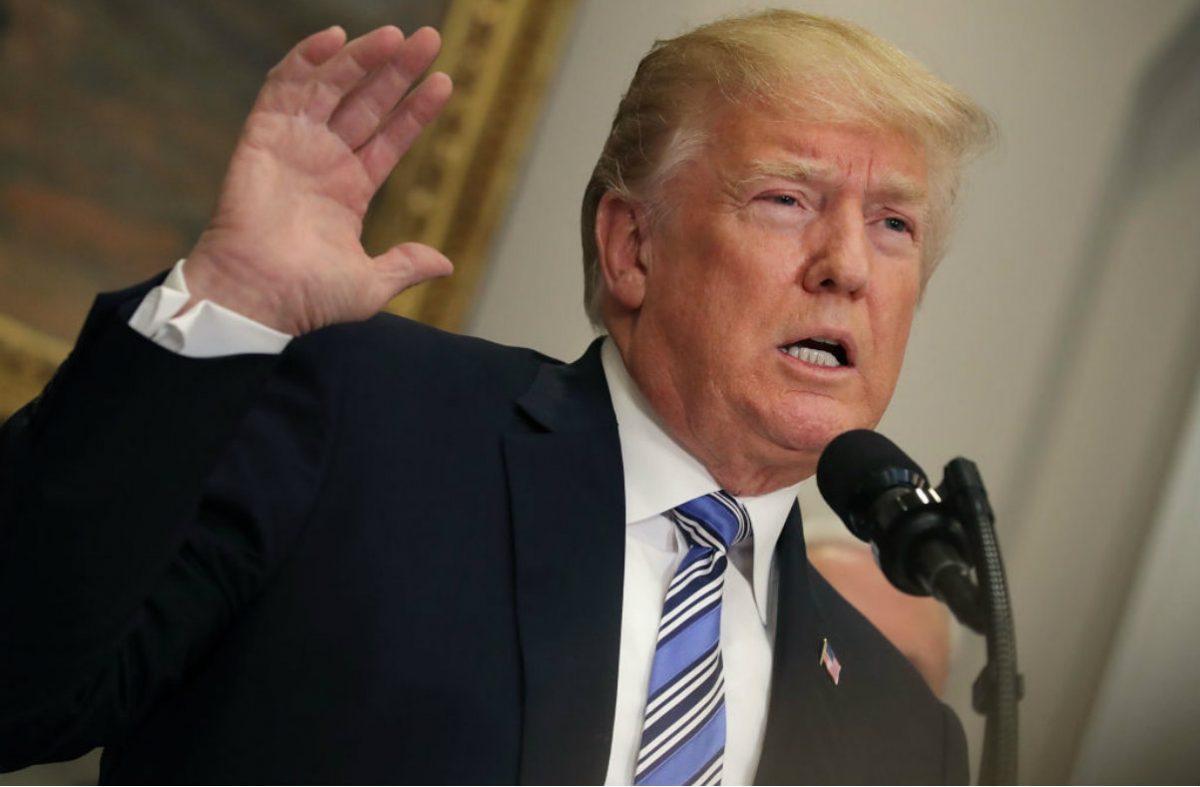 President Trump is tweeting about how awful the Mueller special counsel is again, though a good portion of the Twitterverse had a hard time taking him seriously because of how poorly-written his grievance was.
Trump quoted Alan Dershowitz this morning after the Harvard Law professor made the TV rounds and wrote an op-ed about how there never should've been a special counsel investigation of Russia's activities during the 2016 election. Dershowitz also argued that there were no crimes, nor any probable cause to be found for Mueller's appointment to head up the investigation.
Judging by the misspellings and errors in Trump's first tweet quoting Dershowitz, it seems that today's nor'easter prevented the White House's editors from showing up for work: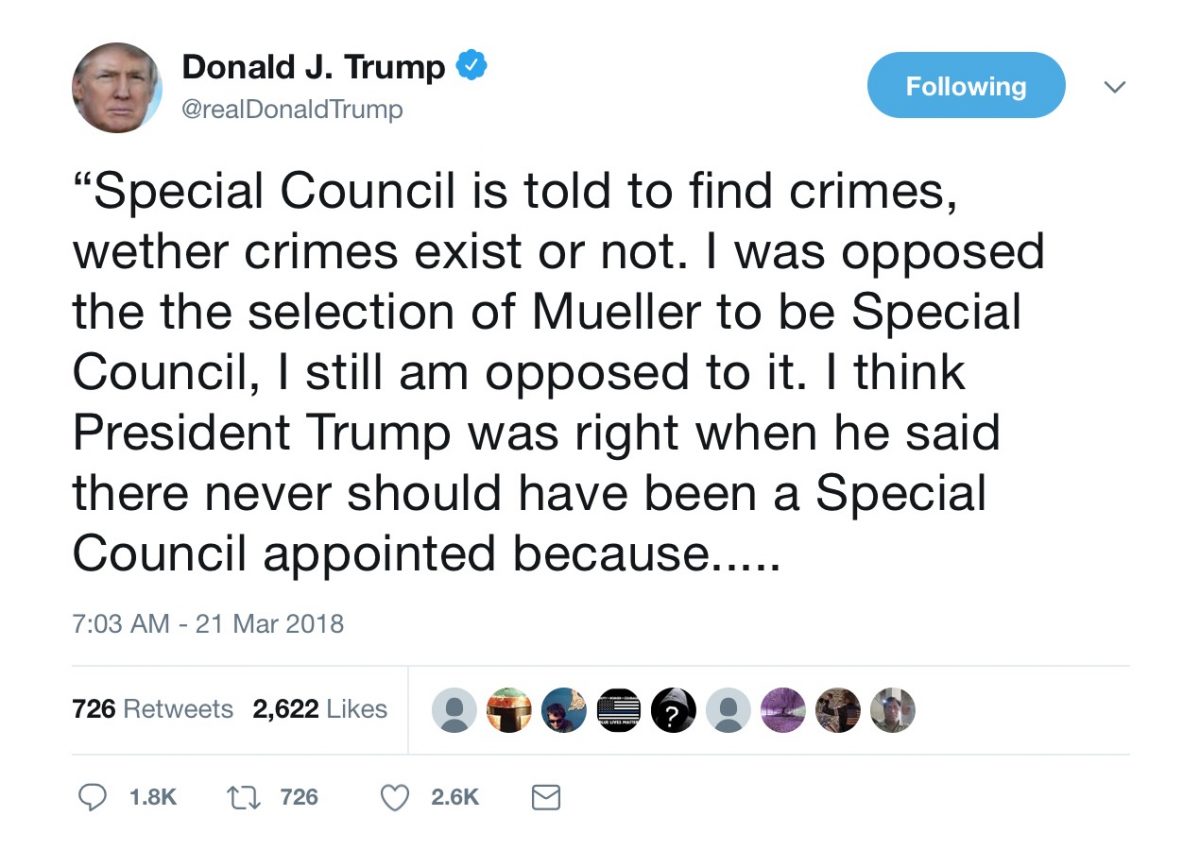 …there was no probable cause for believing that there was any crime, collusion or otherwise, or obstruction of justice!" So stated by Harvard Law Professor Alan Dershowitz.

— Donald J. Trump (@realDonaldTrump) March 21, 2018
Trump deleted the errant tweet and replaced it with another one, though he still didn't get the word "counsel" right.
"Special Council is told to find crimes, whether a crime exists or not. I was opposed to the selection of Mueller to be Special Council. I am still opposed to it. I think President Trump was right when he said there never should have been a Special Council appointed because…..

— Donald J. Trump (@realDonaldTrump) March 21, 2018
Of course, the Internet noticed this, and they're making sure everyone else notices too:
Stay in school, kids. pic.twitter.com/xWWqzbt0H6

— Ryan Parker (@TheRyanParker) March 21, 2018
*counsel*, dude. https://t.co/vtt2dQsswL

— G O L D I E. (@goldietaylor) March 21, 2018
Attempt #2: Trump fixed a few typos but still thinks the Special Counsel is a Special Council. Just amazingly dumb. pic.twitter.com/gYJZWQJeZp

— Brian Klaas (@brianklaas) March 21, 2018
It's "special COUNSEL," you idiot. Good grief. https://t.co/0oHZFI2z8w

— Charles Johnson (@Green_Footballs) March 21, 2018
Live look at a meeting of the special council: pic.twitter.com/jrchsSWXtg

— Kyle Cheney (@kyledcheney) March 21, 2018
Already deleted, probably because of the *squints* four typos pic.twitter.com/mPl9kxficS

— Alex Griswold (@HashtagGriswold) March 21, 2018
"Special Council" https://t.co/LNayJPifvZ

— Chris Cillizza (@CillizzaCNN) March 21, 2018
Trump deleted this tweet because it had spelling errors in the words "Council" and "Wether", now he reposted it with a correction.

He didn't correct "Council", only "Wether".

He doesn't even realize that it's wrong after re-rewriting his tweet. https://t.co/bbd6MoHGM9

— Dov Kleiman (@NFL_DovKleiman) March 21, 2018
Someone is up early at the White House…. (Spell check may be sleeping in because of the snow…) https://t.co/RmJOzd0EFD

— Jeff Zeleny (@jeffzeleny) March 21, 2018
A free reminder: 19 people and 3 business entities have been indicted or pled guilty to Mueller's team so far.
[Image via Twitter / Ryan Parker]
— —
>> Follow Ken Meyer (@KenMeyer91) on Twitter
Have a tip we should know? tips@mediaite.com