Under Fire From the Right, ESPN Conducts Poll Saying Most Think Network Has Right Sports/Politics Mix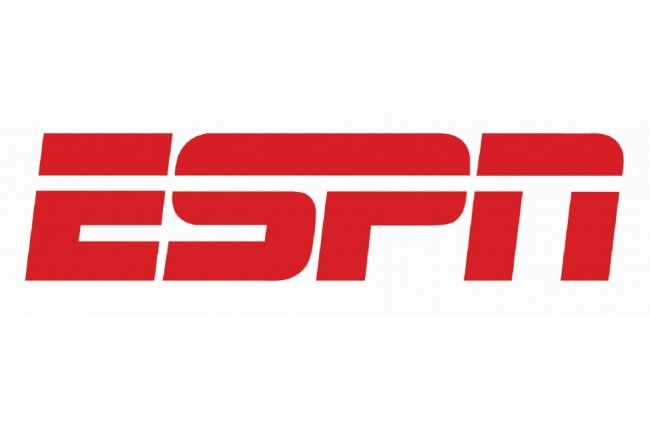 ESPN has come under criticism from some conservative outlets of late for what they perceive to be a liberal bias. The network, though, claims they have been studying the issue for more than two years, and they released their internal findings on Monday.
The results? ESPN is dismissing any ideas of a progressive bias as fake news. The poll, conducted by outside firm Langer and Associates, found the following:
"Approximately two-thirds (64 percent) of respondents believe ESPN is getting it right in terms of mixing sports news and political issues.
Further:
"Of those who see a bias, 30 percent actually believe ESPN expresses a conservative viewpoint."
Barry Blyn, the vice president of original content and brand intelligence at ESPN, touted the results in a post to ESPN's media relations website.
"Do some Americans disagree with how certain societal issues are discussed on ESPN platforms when they intersect with the world of sports? No doubt," Blyn wrote. "Does it affect their viewing behavior? Not in any material way."
The findings are unlikely to quiet critics of ESPN. One critic, in fact, is an ESPN stalwart: Longtime SportsCenter anchor Linda Cohn. She recently said that some of ESPN's audience has felt alienated by the network's forays into politics.
"[I]f anyone wants to ignore that fact, they're blind," Cohn said.
On Monday, the network announced it is bringing back Hank Williams Jr. to perform the theme song for Monday Night Football this season. Williams was dismissed from his longtime role in 2011 when he compared then-President Barack Obama to Adolf Hitler.
The announcement of Williams' re-hiring prompted Bomani Jones, who will soon host a show on ESPN each afternoon along with writer Pablo Torre, to Tweet this:
company brought back hank williams jr. seriously, i don't ever wanna hear a word about no damn liberal agenda ever ever ever again.

— El Flaco (@bomani_jones) June 5, 2017
[image via ESPN]
——
Follow Joe DePaolo (@joe_depaolo) on Twitter
Have a tip we should know? tips@mediaite.com
Joe DePaolo - Senior Editor