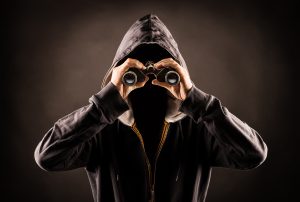 Undercovered is our daily feature bringing attention to women's issues worldwide, which we feel deserve a larger audience.
—
Activists are urging the south Indian film industry to reconsider the way it portrays stalking in locally produced movies.
The representations of spurned men pursuing women in films make stalking out to be the "cool, romantic thing to do," they said. And these portrayals can have a dire real-world impact.
Anuradha Nagaraj, reporting for the Thomson Reuters Foundation, writes:
Nearly four out of five women in India have faced public harassment ranging from staring, insults and wolf-whistling to being followed, groped or raped, said a recent survey by the charity ActionAid UK.

The Indian government recently brought in tougher penalties for gender crimes, which included criminalising stalking and voyeurism.

"But our cinema has normalised this crime and encourages this impunity," said Kirthi Jayakumar, founder of non-profit group The Red Elephant Foundation that promotes gender equality.

Many Tamil films are variations of the same theme – a boy falls in love with a girl, pursues her, she says no and then he stalks her till she reciprocates his affection. The movies bank on this well-worn plot to get box office cash registers ringing.

"The problem is when we watch these movies in an audience that is cheering the hero on, clapping and hooting, it gives the impression that everything being enacted is normal, acceptable behaviour," Iswarya told the Thomson Reuters Foundation.
You can read the complete report here.
—
[image: frank_peters via shutterstock.com]
Undercovered is a daily feature from Mediaite, bringing attention to stories about women's issues that warrant more attention. Go through the Undercovered archives here. If you have an idea or a tip, please email us at Undercovered@mediaite.com
Have a tip we should know? tips@mediaite.com