Undercovered: Women's Rights Advocates in Iran Are Now 'Enemies of the State'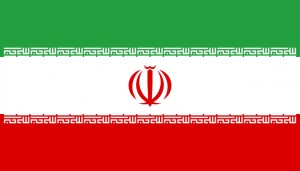 Undercovered is our daily feature bringing attention to women's issues worldwide, which we feel deserve a larger audience.
—
Amnesty International announced on Wednesday that dozens of women's rights activists in Iran were being arrested and interrogated for spurious charges of espionage and trying to overthrow the government.
Since January, more than a dozen women's rights activists in Tehran have been summoned for long interrogations by the Revolutionary Guards and threatened with imprisonment on national security-related charges. Many had been involved in a campaign launched in October which called for the increased representation of women in Iran's recent parliamentary elections.

Women taken in for interrogations have been given no reason for their summonses, but once inside the interrogation room were bombarded with accusations of espionage and collusion with "foreign-based currents seeking the overthrow of the Islamic Republic system".  Amnesty understands that the Revolutionary Guards subjected the women to verbal abuse, including gender-related slurs. The activists were not allowed to be accompanied by their lawyers during interrogations, which in some cases lasted eight hours.
"It is utterly shameful that the Iranian authorities are treating peaceful activists who seek women's equal participation in decision-making bodies as enemies of the state. Speaking up for women's equality is not a crime. We are calling for an immediate end to this heightened harassment and intimidation, which is yet another blow for women's rights in Iran," said Magdalena Mughrabi, Interim Deputy Middle East and North Africa Programme Director at Amnesty International.
"Rather than addressing Iran's disturbing record on women's rights the Iranian authorities have once again opted for repression, accusing women's rights activists of collusion in western-orchestrated plots in a bid to maintain their discriminatory practices towards women."
Read the complete report here.
—
Undercovered is a daily feature from Mediaite, bringing attention to stories about women's issues that warrant more attention. Go through the Undercovered archives here. If you have an idea or a tip, please email us at Undercovered@mediaite.com
Have a tip we should know? tips@mediaite.com