WaPo 'Fact Checker' Warns Reporters to 'Ignore' White House's Obamacare Enrollment Figures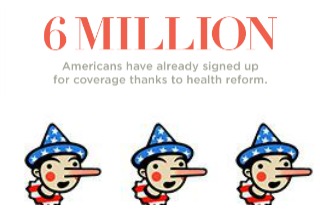 "6 million Americans have already signed up for coverage thanks to health reform," reads a statement sent out on President Barack Obama's official Twitter account. "That's a fact."
Not so much, wrote Washington Post fact-checker Glenn Kessler on Thursday. Following an analysis by Real Clear Politics' Sean Trende which called into question the White House's insistence that nearly 4 million have enrolled in expanded Medicaid, Kessler took a look into the data touted by the White House suggesting a vast expansion of the number of Americans who now have some form of health insurance. What he found undermined the administration's claims.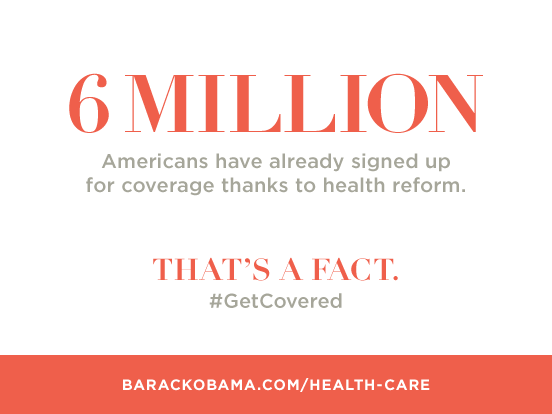 "This number tells you almost nothing about how the Affordable Care Act is affecting Medicaid enrollment," he insisted. "Reporters need to stop using it."
Kessler noted that administration officials have been regularly updating reporters on the number of people deemed eligible to enroll in Medicaid and the Children's Health Insurance Program (CHIP).
"But what these figures do not tell you is how many additional people have joined Medicaid because of the Affordable Care Act," he added. "No one really knows, though some have tried to tease out figures from the data that has been presented."
RELATED: Democratic Ad Blasts 'Stunning Ineptitude' of 'Disastrous' Obamacare Website
Kessler calls it "ridiculous" to suggest, as the president's supporters have through his twitter account, that the number of those who could be covered under Affordable Care Act-related plans actually are covered:
Soon, CMS will release the Medicaid numbers for December. Presumably the new numbers will reveal as little about the impact of the Affordable Care Act as the 3.9 million figure. Reporters need to be very careful about using the new figure in any sentence that includes a reference to the new health-care law.
Kessler closes by giving the president's claim that 6 million people now have health insurance three out of a possible four "Pinocchios."
Read the full article via the Washington Post
[Photo via WaPo/Organizing for America]
— —
> >Follow Noah Rothman (@NoahCRothman) on Twitter
Have a tip we should know? tips@mediaite.com