WATCH LIVE: 'Super' Tuesday's Primary Results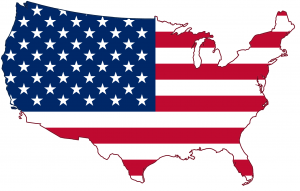 With New York firmly in the rearview mirror, party frontrunners Hillary Clinton and Donald Trump are looking to continue their dominance in the next five states holding primaries today: Connecticut, Rhode Island, Pennsylvania, Maryland, and Delaware.
While Vermont Senator Bernie Sanders is hoping to earn delegates in these states and keep the fight alive until, as he has said, the California primary, his battle is an uphill one. Former Secretary of State Hillary Clinton holds a lead in all five states voting today according to the latest data from Real Clear Politics, and her overall delegate lead — 1,944 to Sanders' 1,192 — is likely going to be widened by the end of today.
On the GOP side, real estate mogul Donald Trump is quickly running away with the first-ballot nomination, inching closer to the necessary 1,237 delegates he needs. At 845, he leads Texas Senator Ted Cruz (559) and Ohio Governor John Kasich (148) by a long shot, and the five state voting Tuesday are favorable to him as well.
All of the primary cable news networks will be broadcasting analysis, breakdown, and results through the night as polls close in all five states.
—
FOX News Channel (FNC) will provide special live coverage of the primary races in Maryland, Delaware, Pennsylvania, Connecticut and Rhode Island on Tuesday, April 26th. Kicking off the night, FNC's Bret Baier and Megyn Kelly will co-anchor America's Election Headquarters from 6-10PM/ET and break down the results during those hours. At 10PM/ET, FNC will present a special two hour live edition of Hannity, followed by a special hour live edition of The Five at midnight. Live coverage will then extend from 1AM-4AM/ET led by co-anchors Heather Childers and Eric Shawn. Also joining the evening's coverage will be Bill Hemmer on the "Bill-board" and Martha MacCallum, who will analyze the exit poll data. Additionally, the Campaign Cowboys, including FOX News Sunday's Chris Wallace, FNC contributors Karl Rove and Joe Trippi, will provide analysis throughout the night. FNC correspondents Ed Henry, John Roberts, Carl Cameron, Mike Emanuel, Rick Leventhal, Molly Line, Peter Doocy, James Rosen, Garrett Tenney and Lauren Green will also be reporting from select campaign and voter locations.
FOX Business Network (FBN) will present live coverage of the primary results in Connecticut, Delaware, Maryland, Pennsylvania and Rhode Island on Tuesday, April 26th. Starting at 7PM/ET, Lou Dobbs will kick off the coverage with a special edition of Lou Dobbs Tonight. FBN's Neil Cavuto will take over at 8PM/ET to host a special edition of Cavuto: Coast to Coast with coverage and analysis as the results come in.
—
CNN will broadcast American's Choice 2016: Super Tuesday beginning at 8 p.m. ET with continuing coverage in the evening until 2 a.m. ET.
MSNBC: Coverage kicks off with an afternoon edition of "Morning Joe" at 3pm followed by "MTP Daily" at 5pm, "Place for Politics" hosted by Steve Kornacki at 6pm, "Hardball" at 7pm and then primetime coverage with Rachel Maddow and Brian Williams begins at 8pm.
— —
Watch live results below (when available), via ABC News:

ABC Breaking News | Latest News Videos
Watch live results below (when available), via NBC News:
Have a tip we should know? tips@mediaite.com